10-10-10
Can you name this yachting venue?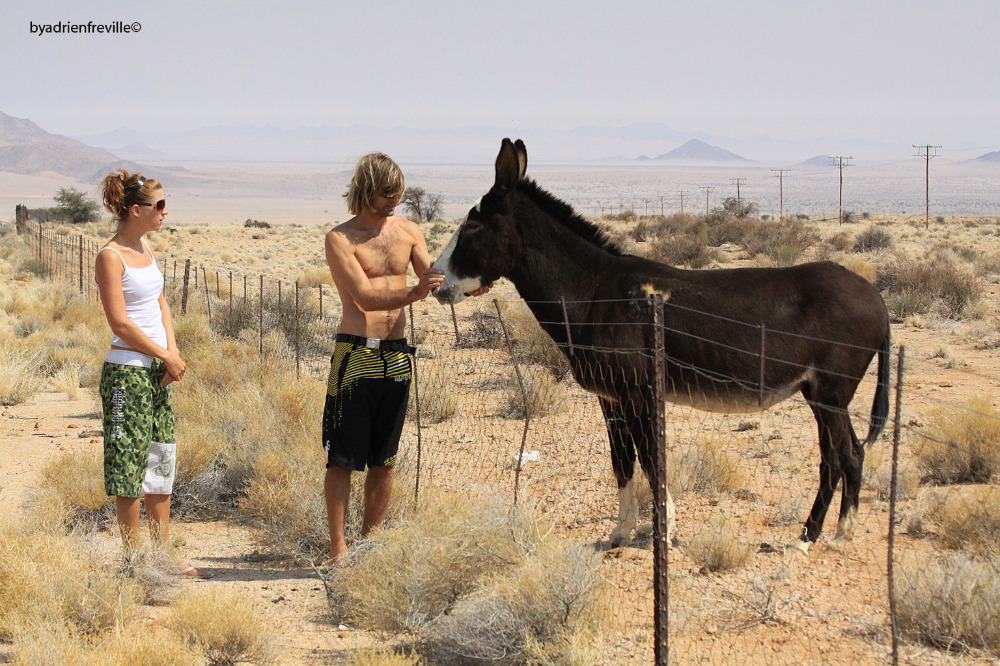 Try Luderitz, Namibia, where the Luderitz Speed Challenge has been under way since Friday. Kite sailors from three countries—New Zealand, Sweden and Australia—upped their respective national speed records in winds of "only" 25-28 knots, with a forecast of bigger winds to come. The highest of the new records was set by Kiwi Gavin Broadbent at 44.51 knots. Not sure who is, uh, 69 . . .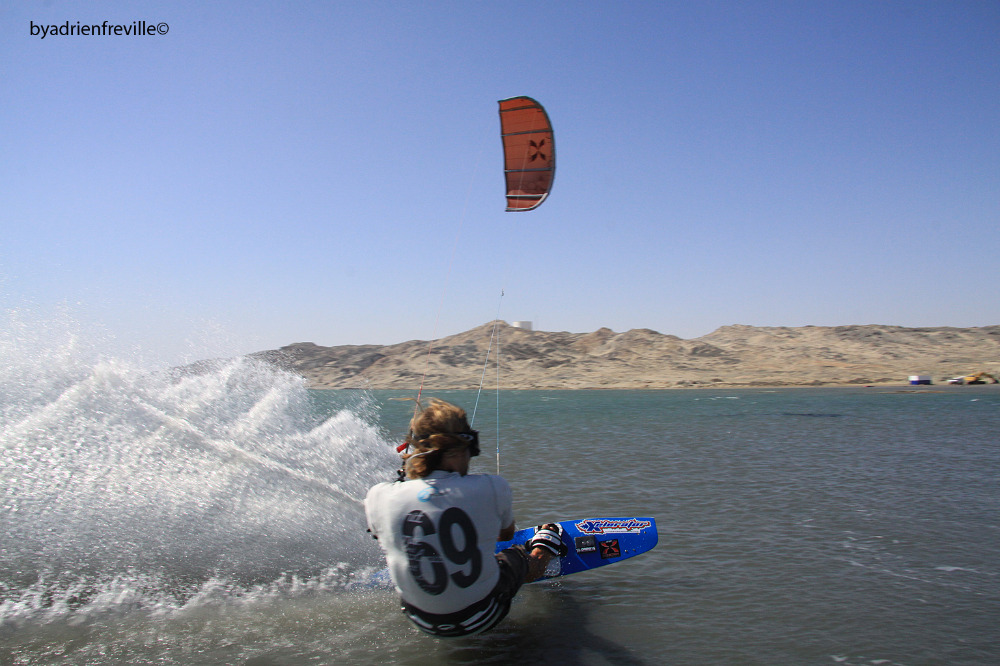 These people are hoping to recapture the absolute speed sailing record, once held by a kite but now held by the giant French trifoiler, L'Hydroptère, at 51.36 knots. They're believing that 2010 could be the year.
This is a promo, but it gave me a grin: Luderitz video
RUMBLE IN THE SKIES AT FLEET WEEK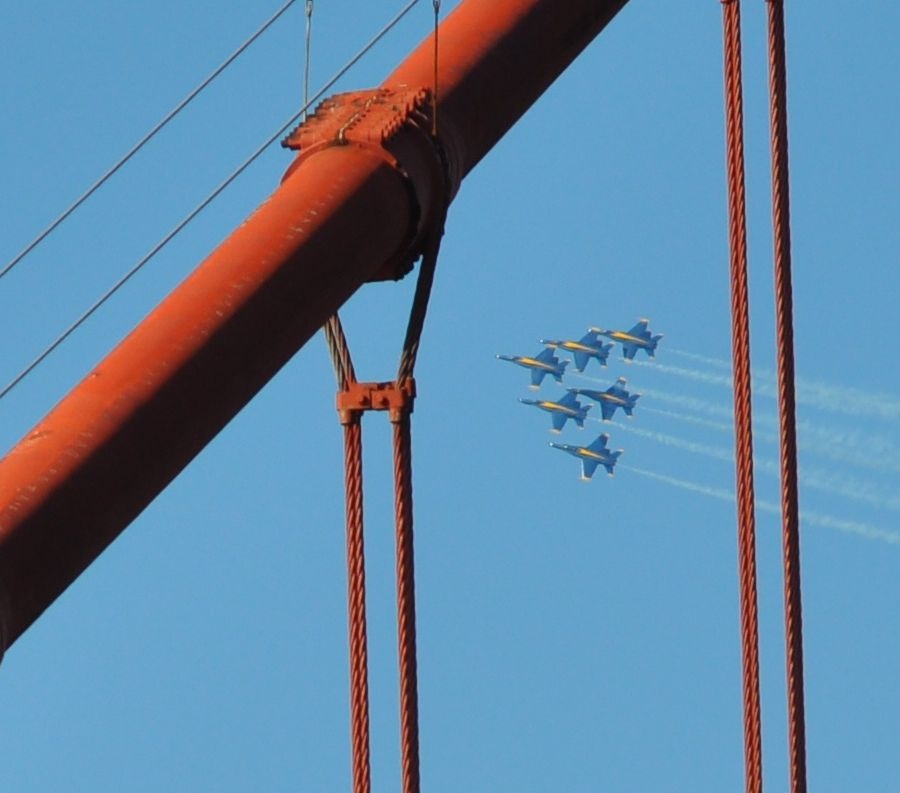 Photo KL
One more day for the Blue Angels to fly and two more days, Sunday and Monday, for the public to tour the Navy ships now tied to the piers of the Port of San Francisco. Here is a link to schedules and locations: Fleet Week Open Ships.
On Saturday, St. Francis Yacht Club hosted dignitaries for the review of the Parade of Ships, reinvigorated this year (thank you, General Mike Myatt) to a total of nine. San Francisco Mayor Gavin Newsom was waxing on about how pleased he is to see that number, up from only one ship a year ago, when Senator Diane Feinstein observed, "When I was Mayor, we had thirteen ships."
Newsom quipped, "Once a Mayor, always a Mayor."
Until 5 p.m. on Sunday, the W Foundation continues its exhibit of space artifacts, The Navy in Space, at Building D, Fort Mason. Astronauts are on hand, and real space objects (some, not all) can be touched. It's pretty cool.
And one more note about those open ships. Paige Brooks contributed these photos taken at Piers 30-32, proposed site of the public interface for an America's Cup match in 2013. These are the crowds lined up to go aboard the Amphibious Assault Ship USS Makin Island . . .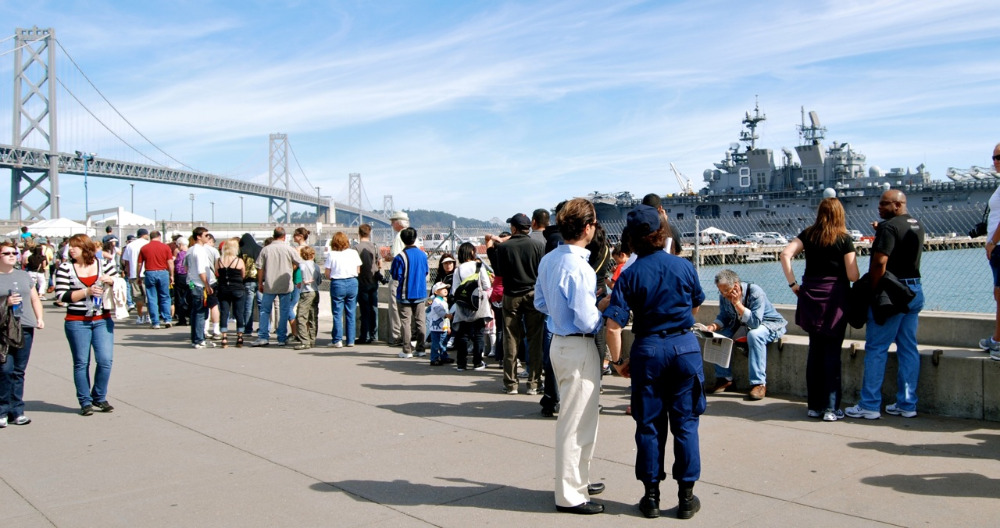 If you click to enlarge you will clearly see the chain link fence separating the crowd from the waterfront, and of course we know what that fence is all about. And shall remain "about." Unless it is transformed by an America's Cup Village . . .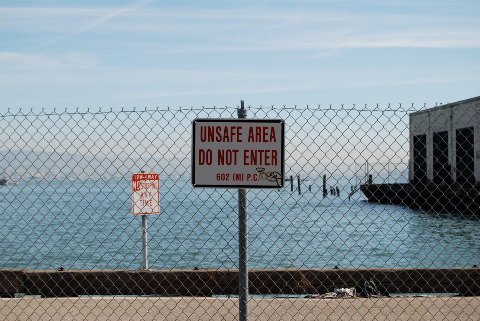 Meanwhile, on the other side of the globe . . .
RC 44s IN LANZAROTE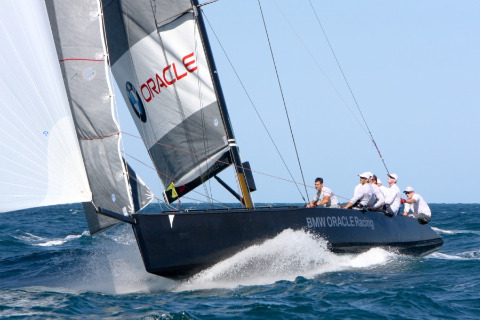 Copyright Ignacio Baixauli / RC 44 Class
Now that they're officially an ISAF class, RC 44s can have a world championship, so they are. If you don't already know, the RC in RC 44 is Russell Coutts (Sir Russell), the CEO of BMW Oracle Racing. The word from the class:
LANZAROTE, Canary Islands (10 October 2010) – The inaugural RC 44 World Championship is set to commence tomorrow with 13 boats contesting the Islas Canarias Puerto Calero Cup off this Spanish archipelago in the eastern Atlantic Ocean.
The RC 44 Class Association gained ISAF World status in June during its fourth season of competition.
"It's great to have ISAF recognize the class," Russell Coutts said. "Obviously they provide a lot of help with the on-water umpiring and race officials and so forth, so it's great that we've been able to achieve world championship status with ISAF. It's going to be a fantastic regatta."
The world championship event holds added significance because it is also the fifth of six events that constitute the 2010 season championship. BMW ORACLE Racing leads the standings with 6 points, but three other crews are just 1 point behind.
Included in that mix is Torbjorn Tornqvist's third-placed Artemis, led in the upcoming match racing portion of the regatta by Terry Hutchinson of the U.S. Hutchinson arrives in Lanzarote fresh off winning the TP 52 World Championship.
"It would be extremely nice and gratifying to have back-to-back world championship wins, but we're aware there are new teams to the fleet and the competition is getting better and better," Hutchinson said. "Our big-picture goal is to finish on the podium to keep our season championship hopes alive."
Team Sea Dubai holds sixth place overall, but is just 7 points behind the season leader. Professional skipper Markus Wieser of Germany said his team is relaxed and confident going into the match racing and the key to their performance will be how they begin the regatta.
"If you start strong then you feel strong and you can beat whoever comes next. But if you lose the first few races and start thinking about what you've done wrong, then you risk missing the point in the next race," Wieser said. "It's like tennis or football. When you're under pressure you make mistakes. It's a lot of psychological and mental errors that can work for you or against you in match racing."
The class also welcomes newcomers Synergy Russian Sailing Team and Peninsula Petroleum.
Synergy skipper Maxim Logutenko raced in the RC 44 Valencia Cup as guest helmsman aboard BMW ORACLE Racing in the fleet racing portion of the regatta and placed fifth.
Peninsula Petroleum is led by John Bassadone of England. The crew has raced extensively in the GP 42 Med Cup Series this year.
The weather is shaping up to be windy and wet. According to noted meteorologist Chris Bedford, the weather gods got word that a regatta is going on this week and are arranging an unusual weather pattern.
"Winds are expected to become somewhat fickle and changeable this week as a series of weather systems moves across the central Atlantic and toward southwestern Europe, disturbing the normally reliable trade winds that blow across Lanzarote," Bedford said.
According to Bedford, tomorrow is expected to be unsettled as a cold front moves across the racing area. Rain squalls and very gusty winds are forecast in the morning followed by a drying period in the afternoon with moderate northerly winds.
The match racing portion of the regatta is expected to begin tomorrow with the first warning signal scheduled for 1130 local.