Opportunity Isn't Always Obvious
I guess we all have our favorite forums. One of mine belongs to BAMA, the Bay Area Multihull Association, the folks who bring us the annual—and I think it's reasonable to call it a classic—Doublehanded Farallones Race. With the Coast Guard applying new pressure regarding safety procedures and safety equipment for local ocean racing, there's a lot to talk about in electronic signaling and communication devices. That's been a running thread. Then up popped a post from Gary Helms, well known as a sailor and Corsair dealer. Not to set aside all our high-tech advances, he has a point worth remembering.
Here's Gary Helms:
Reading the discussion about the locating beacon, 406, PLB, GPS tracking, cell phones for emergency communication, whatever, brings to mind a couple of stories.
Several years ago, I was racing down the coast with John Walton, the founder of Corsair Marine. It was 0400, dark, kind of foggy. I was sleeping in the aft cabin when I heard John shout out, "WOW! Look at that." I scrambled out of the cabin to see a blinding bright parachute flare hanging in the sky a couple of miles away.
John: "Someone's in trouble."
We headed toward the flare and found Defiance, a 46-foot Cross trimaran, capsized with her crew huddled on the nets.
[Happy ending, or happy enough.]
Add a few years, and I found myself upside-down on my Corsair 31 near the razor sharp rocks of the Farallon Islands. It was cold, very windy, misty, with big waves, and it was hard to see any sign of help. After crawling back aboard my capsized boat, I saw my thousand-dollar EPIRB floating away. Not turned on. I didn't feel like swimming after it. My crew and I were round-eyed watching the waves push us toward the surf that was pounding high against the rocks. We were going to be dead in a few minutes.
[Think of the pic below as friendly weather at the Farallones, and then re-imagine Gary's unfriendly scene.]
On every Corsair there is an emergency compartment that can be accessed from the bottom if the boat is capsized. A couple of years before, I had raced the Singlehanded Transpac, San Francisco to Kauai, and my emergency compartment was chuck-full of flares, radios, and alike. I pulled out a SOLAS Parachute flare, pulled the pin.
And ….. WOW!
I could see every boat in the distance turn and head right for us. I'm here to tell you. The SOLAS flare is a pretty cool device if you want to get attention.
To learn more, click here for a video of Chuck Hawley surveying the varieties of SOLAS flares, which are brighter and more waterproof than conventional, CG-approved flares.
Thanks, Gary, for your permission to use this. BAMA can be found online at sfbama.org.
* * *
On a different note, it remains true that timing is everything, especially in sports, and in marketing. The tech company accenture couldn't have anticipated the context when it put out this image that I found in a billboard-sized ad at the International Terminal at SFO.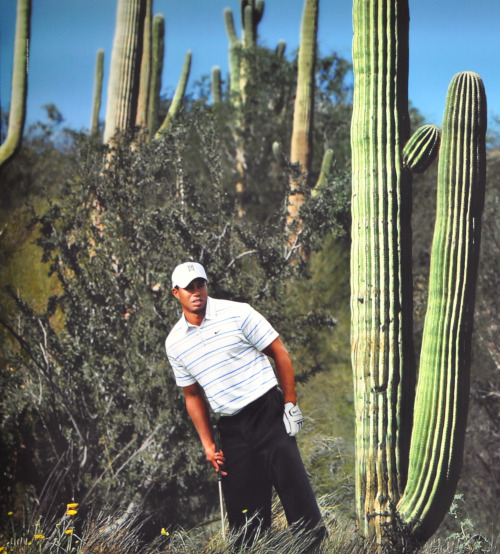 I hope accenture won't sue me for cropping their name out of their own ad, but they're right: Opportunity isn't always obvious.