A New Solo Transpac Record
A year ago Alex Mehran sailed a doublehanded Transpac in his Open 50, Truth, but came away a lot less happy than he is with this year's race, solo, and a new Singlehanded Transpacific Race record. Mehran's passage of 8 days, 12 hours shaves nearly two and a half days off the previous record, set 16 years ago by an Open 60 sailed by Ray Thayer.
Three hundred miles out, Mehran snapped this . . .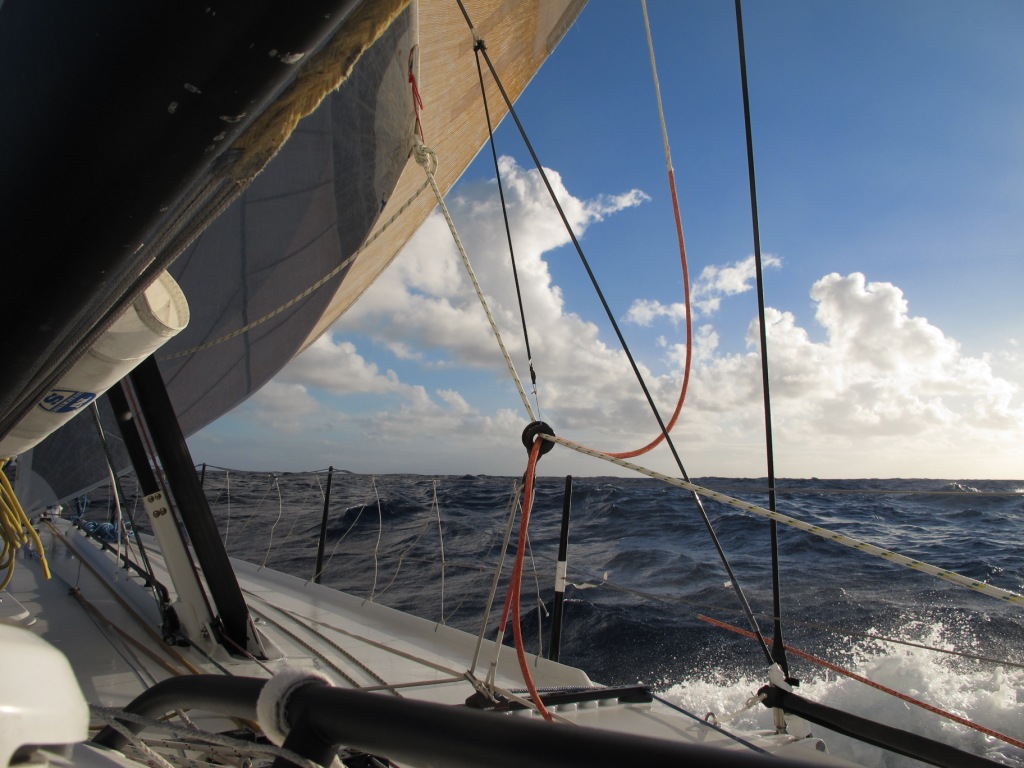 Photo by Alex Mehran
He hit the beach early Monday morning, exhausted, but in this fleet tired is average.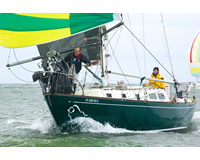 Because the Cal 40, Green Buffalo, is the first boat I ever raced on the ocean, I've been following Jim Quanci's race, and I like it that the man has owned only three boats in 40 years, the first being a Laser that his father gave him at age 13. Quanci bought Green Buffalo in 2004 so that two growing boys could join him and wife Mary for Pacific Cup racing. This is his first solo shot after serial participation in the semi-annual Pacific Cup, which also originates in San Francisco Bay and finishes at Hanalei Bay, Kaui. He says of his boat, "She has proven to be a great ride in the last three Pac Cups, and given that I tend to keep boats a long time, she likely has another 10 or so Hawaii races in front of her before she'll see another owner."
People are like that about Cal 40s.
And as the fleet closes on the islands and tactical options narrow?
Quanci writes in an email: "My kitchen timer just went off. I have an Extra Big and Loud digital kitchen timer I can set for any time – 25 minutes, 45 minutes, 60 minutes, 70 minutes (the longest sleep I have had so far), etc. Squall nearby, I can sneak in a 20-minute snooze. Slow going and little happening, set the timer for 60 or 70 minutes. Around the clock. I will say I am starting to dislike the sound of an Extra Big and Loud kitchen timer. The worst thing, and it's happened twice, is finding myself on the helm dealing with a squall, and the alarm goes off – and I'll tell you this alarm does not shut off till you shut it off. Ugh on having to stand there driving for 20-30 minutes listening to the alarm bell till things quiet down enough for a dash below (or handing the helm to Otto), but I'm getting better at making sure the alarm is off before I take the helm. I am learning."
Can be taught.
Fifteen boats started the 2120-mile race on June 30. Updates and a race tracker at Singlehanded TransPac.