A Relentless Giggle Fest
Posted February 17, 2018
By Kimball Livingston
It's one thing to train very young sailors in very little boats, but there comes a time when they're ready for a next thing. So it was that high-performance teenage sailors Charlotte Versavel and Jack Sutter took a break from training in their Nacra catamaran to offer 29er-skiff rides to kids from the St. Francis Yacht Club's Opti squad.
Kids were experiencing trapeze work and spinnaker sets for the first time, and when Marina got slightly out of sorts on the low side, I was there with my camera as Charlotte made a big heave-ho on the high side and a save. . .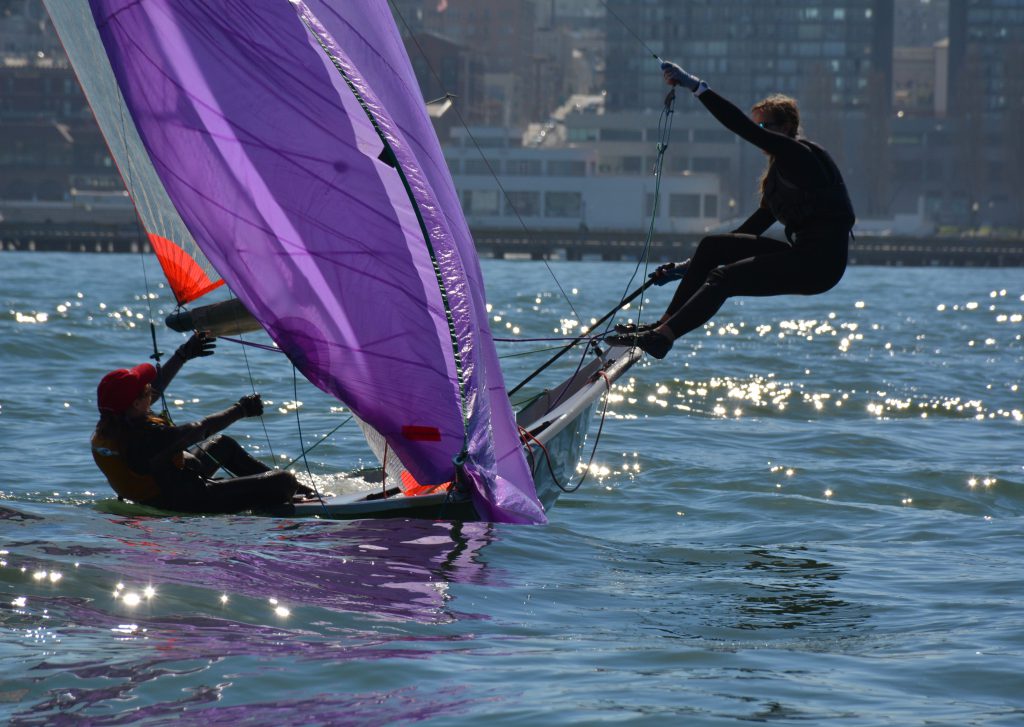 Given a few minutes to percolate, the situation was fully squared away . . .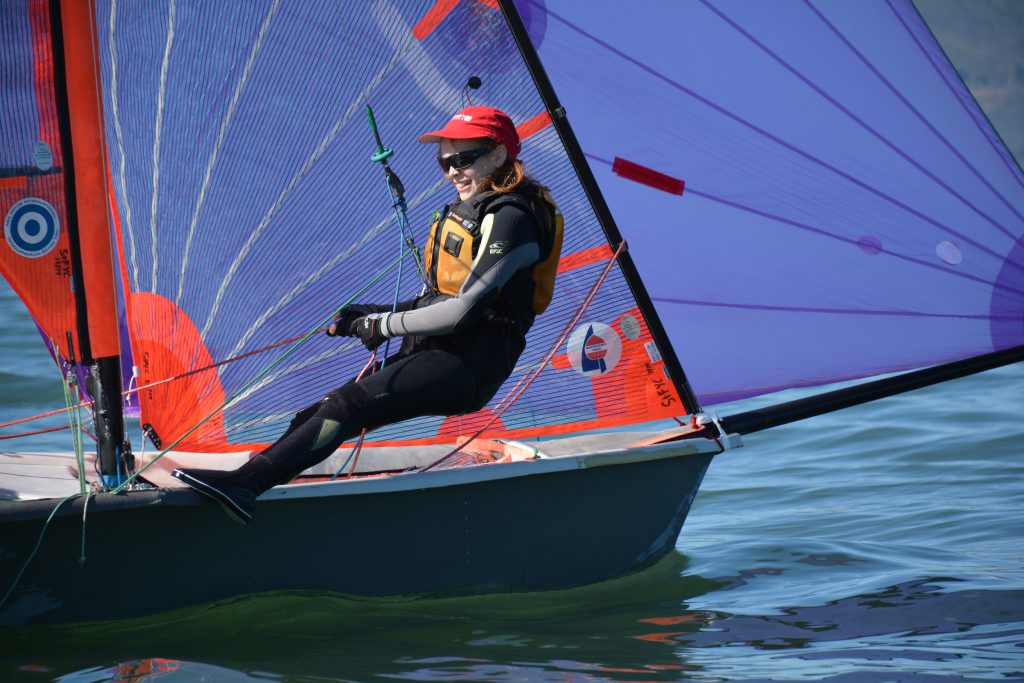 Later Charlotte switched out and Jack switched in with Ben . . .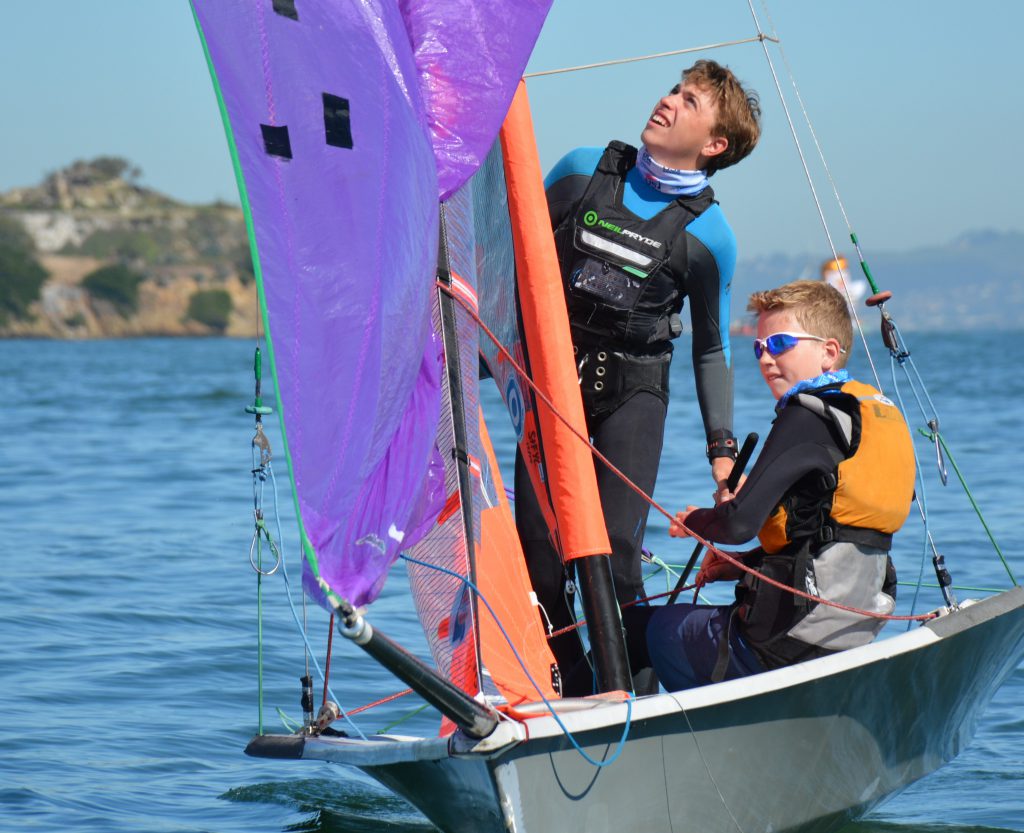 Everyone had a turn,and then it was time for Charlotte and Jack to take off on their next-step Junior Olympic ride, the Nacra . . .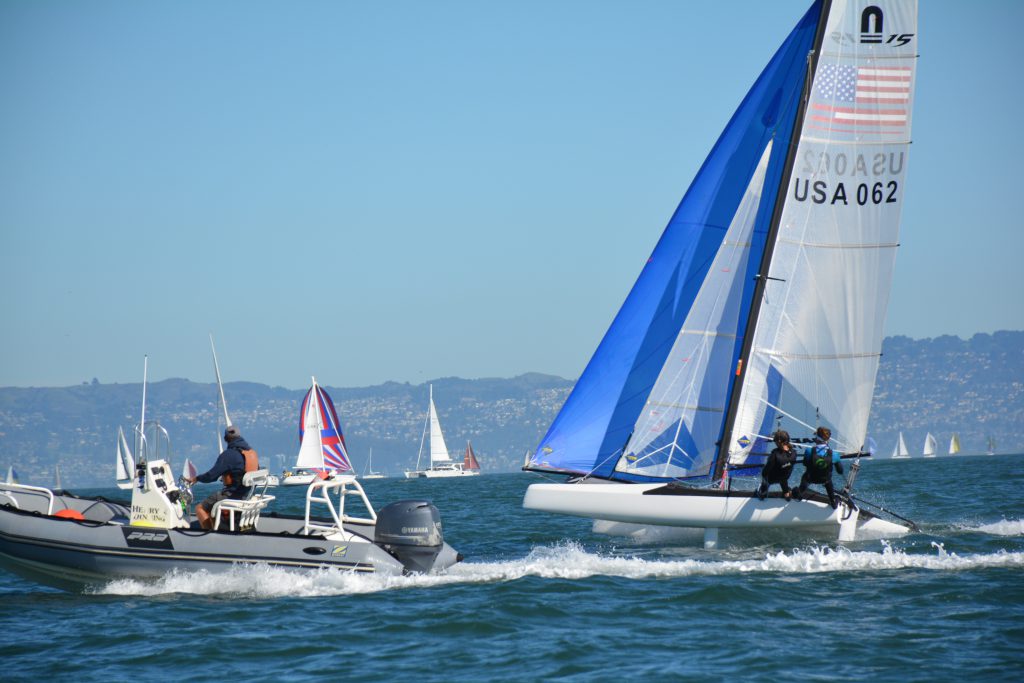 And Sailing Director Brent Harrill began putting Opti kids two-by-two into the skiff. There were moments like this for Marina and Ben, but nothing could erase the grins or silence the giggles . . .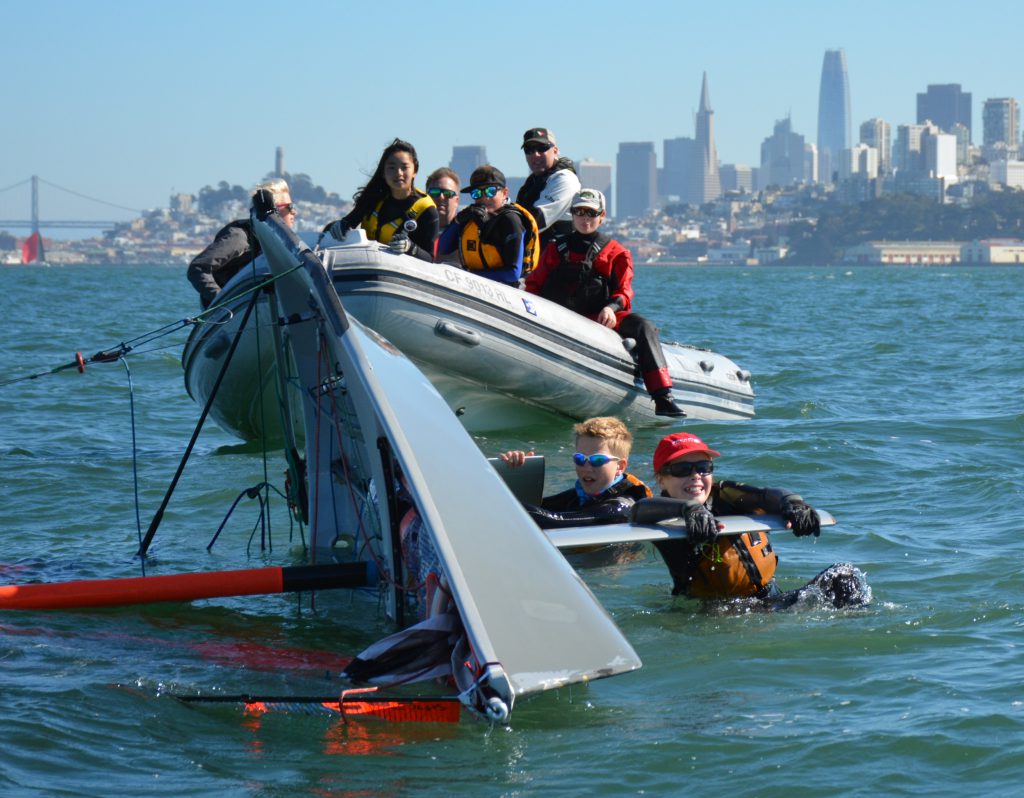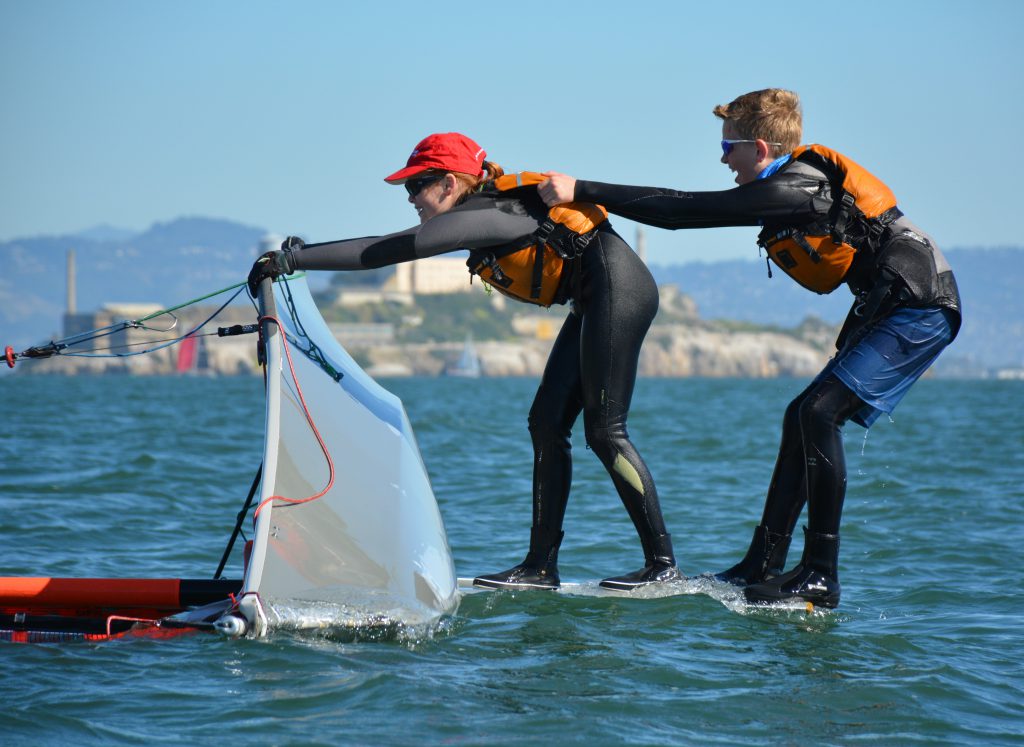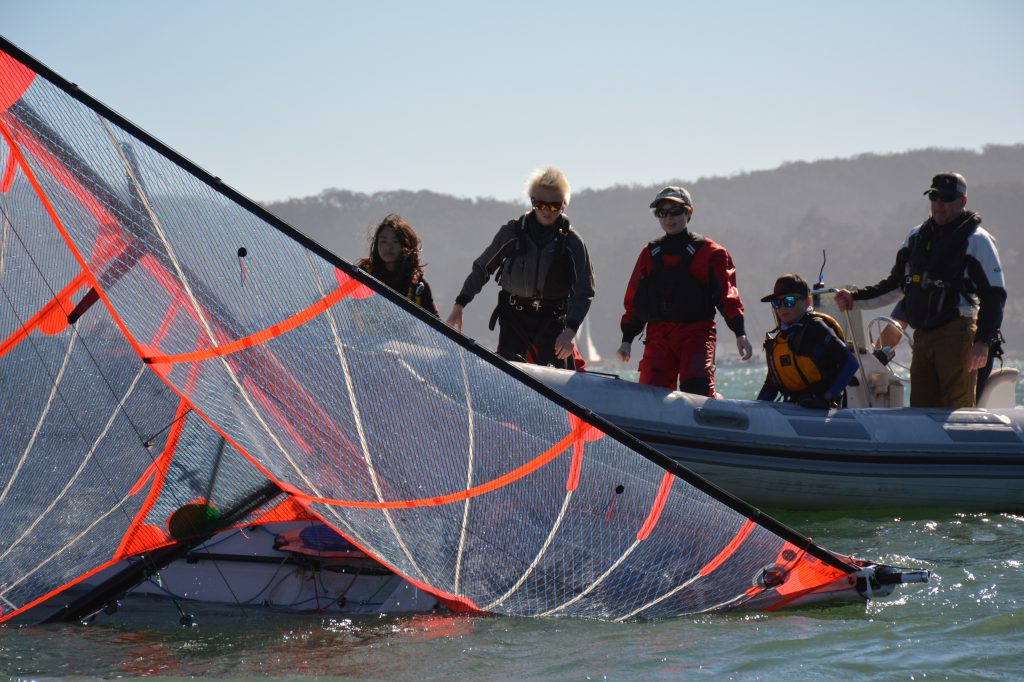 There also were plenty of moments like this, with Sean crewing for Antonio.
They had turned out of bed as Opti sailors . . .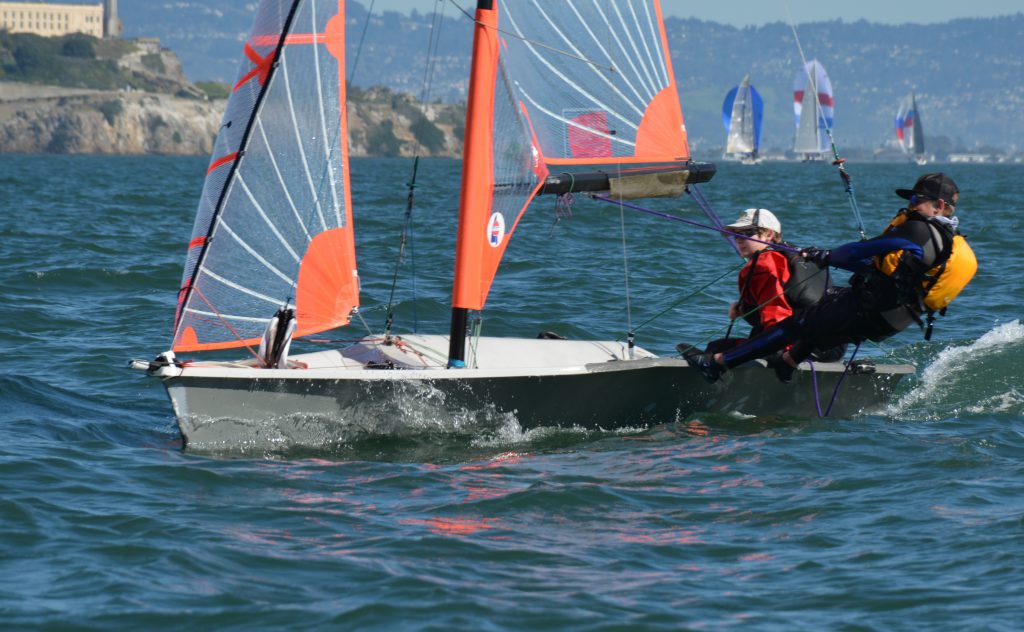 And Ben, you're lookin' pretty pro here, dude . . .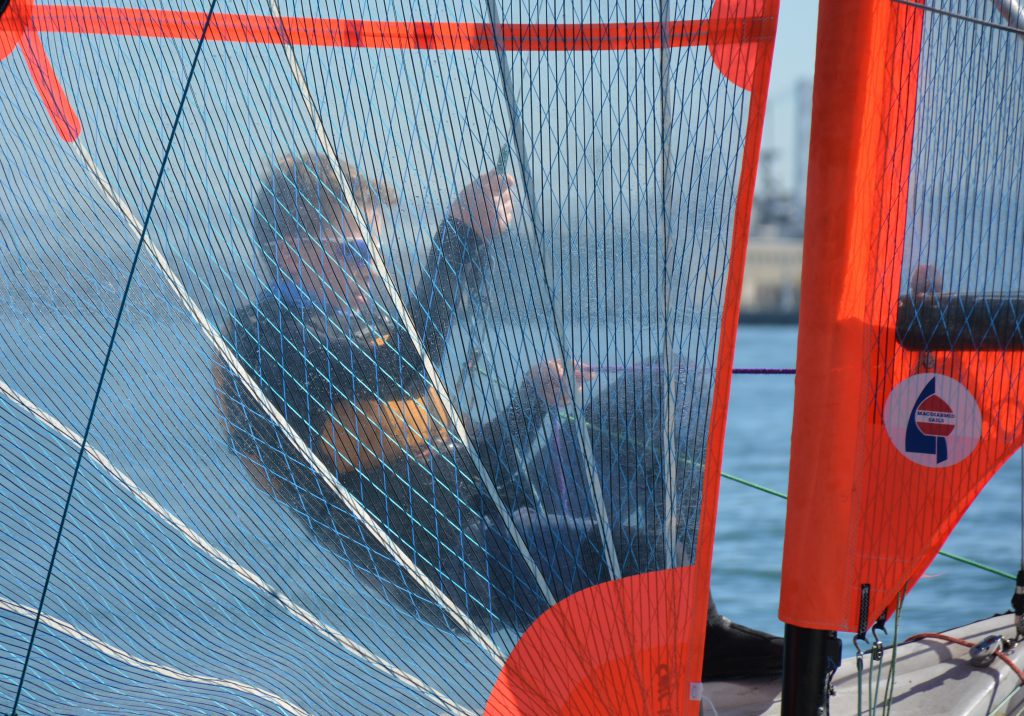 My report from the city front of San Francisco. Whiskey Zulu Echo 5283 out.