Alaska's finest Eagle
Once upon a time I was visiting the Orange Coast College School of Sailing and Seamanship, and somebody asked if I wanted a tour of Alaska Eagle.
No big deal, but why not? And then there I was, walking the deck, prowling below, and this feeling crept over me. Gosh. Alaska Eagle. Ex-Flyer. Round the world winner in the 1977-78 Whitbread. 250,000+ miles as a school ship after her racing career. Communications vessel for the Transpacific Yacht Race since 1983.
This detail, managed just right, over here.
That detail, managed just right, over there.
It got me.
I wasn't on a boat. I was on . . .

Alaska Eagle.
.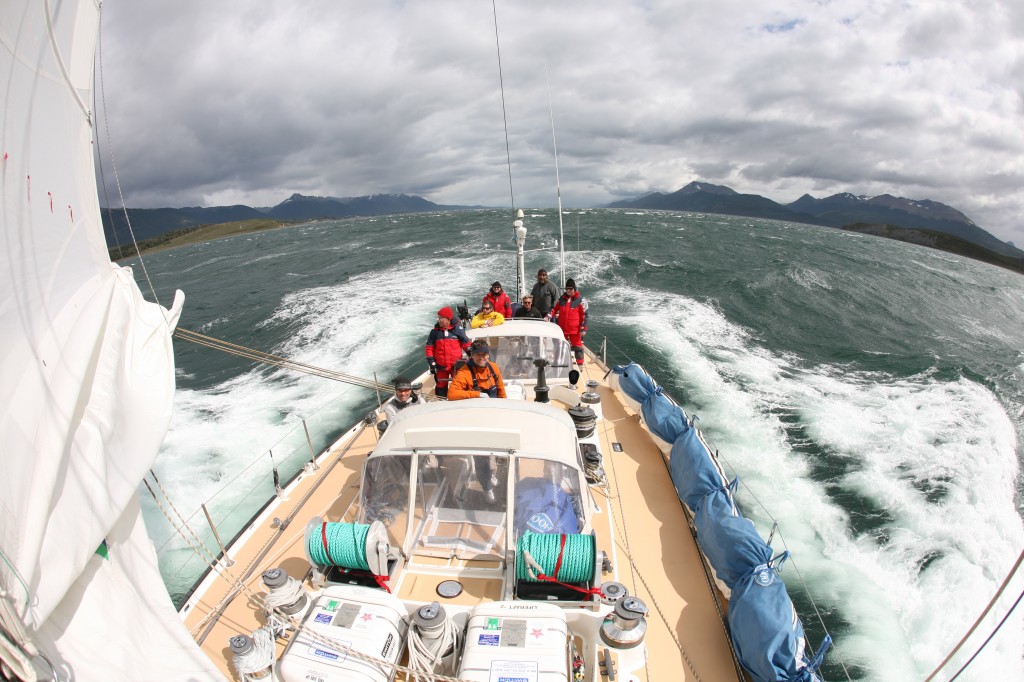 Alaska Eagle at 54 South. Photo courtesy OCC Sailing
Now, after 30 years as a school ship defining what a school ship can be—in the far Pacific, or Alaska, or beyond the Horn—Alaska Eagle is for sale. An icon of Southern California sailing is ready for a third life.
But not without a celebration first. The school is throwing a party at Newport Harbor Yacht Club on July 27 for all those who have sailed on Eagle, or just admired the old girl. My story, this time around, is posted on the SAIL Magazine website at Warhorse.
In its three decades at Orange Coast College, Eagle took a lot of people to the tropics. Last year it touched base at Easter Island and then went 'round the Horn to South Georgia, where these three adventurers made some new friends . . .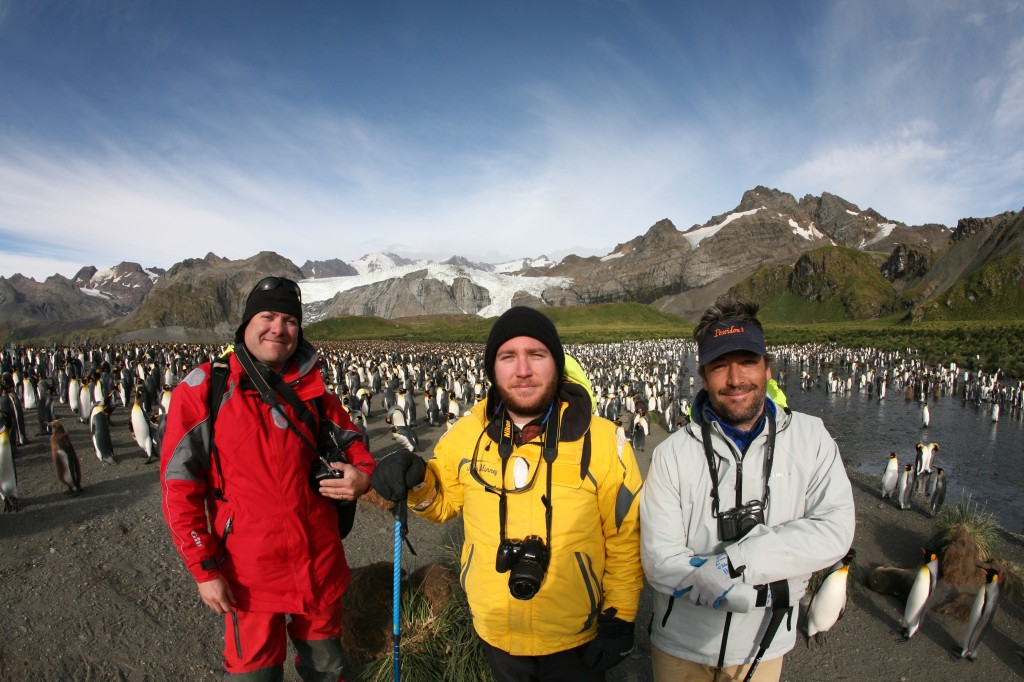 Photo courtesy OCC Sailing
AND ON A DIFFERENT NOTE, ARE WE BUYING THIS?
I learn from Jason Dearen in the San Francisco Chronicle that increased efforts to protect blue whales along the coast of Northern California will rely upon observations made from the bridges of commercial ships. This excerpt . . .
"The ships themselves are the most ideal whale sighting platforms to use, and are the lynchpin to the success of this program," said John Calambokidis, an Olympia, Wash.-based scientist who has studied ship strikes off the West Coast for decades and who participated in the effort."
. . . leads me to believe that Mr. Calambokidis has never ventured offshore in a small boat, accompanied by the advice to never assume that he will be seen by commercial shipping, or that they will even be maintaining a watch.

OH DEAR
There was a soft, pleasant breeze in the wind slot today as the second flight of Pacific Cup starters got under way, beginning their 2,070 mile journey to Kaneohe Bay. And the web cam on the Southeast Farallone was showing 6 knots from the southeast.
Then it was south at 4.
My friends at NOAA write: SURFACE PRESSURE GRADIENTS ARE NEARLY FLAT WITH ACV-SFO AT 0.0 MB…SFO-SAC AT 0.3 MB.
Did I mention, oh dear?