An End to History
A Return to History
When the ACC class debuted in San Diego—in 1991 at a fleet race and then at the 1992 America's Cup match—who could have imagined they would bow out in a non-AC event in the Middle East 18 years later. But, that is exactly what happened on Saturday in Dubai, where Dean Barker skippered Emirates Team New Zealand to a win in what almost certainly was the swan song for the class for any meaningful competition. ETNZ beat BMW Oracle Racing and Jimmy Spithill 2-0 to take the Louis Vuitton Trophy Dubai, the last installment of a series put together with the sole purpose of keeping America's Cup teams active amidst the uncertainty following a Deed of Gift match and a complete overhaul of the event by the new trustee.
This is no longer the look of America's Cup . . .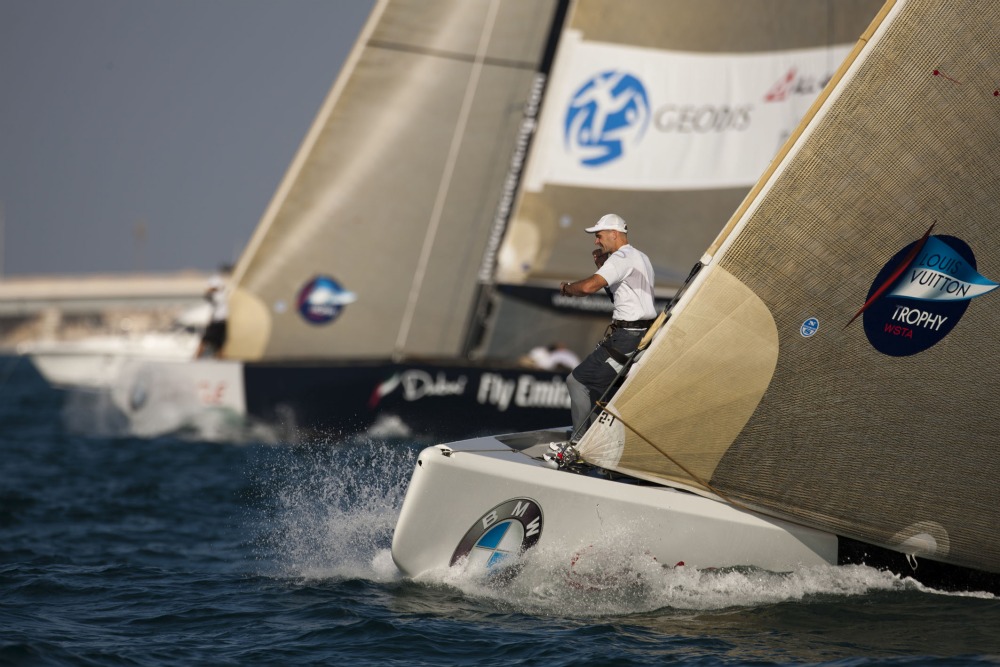 Photo by Gilles Martin-Raget/BOR
So, the racing just completed was tangential, but not completely unrelated to America's Cup events. And being backed by Emirates Airlines, ETNZ was performing for the home crowd.
Almost in the same breath, Louis Vuitton announced its return as sponsor of the Louis Vuitton Cup for the challenger elimination series for America's Cup 34. This was expected, and the timing is just right. Vuitton had severed relations over differences with Ernesto Bertarelli's management of the 2007 match in Valencia, but the company never really wanted out. Every multi-challenger event since 1983 has featured the Louis Vuitton Cup as a stepping stone prize for the challengers.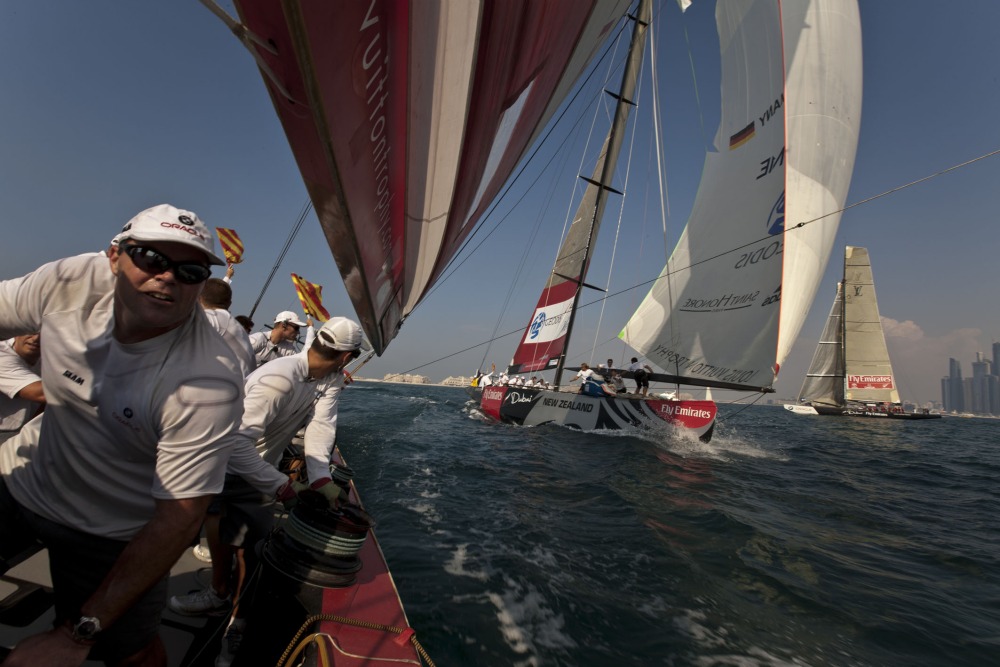 Photo by Gilles Martin-Raget/BOR
From a press release:
"We are thrilled to announce today the continuation of our 30-year partnership with the America's Cup. Having met with the team several times, we believe that the 34th edition will be the best America's Cup yet," said Yves Carcelle, Chairman and CEO of Louis Vuitton Malletier.