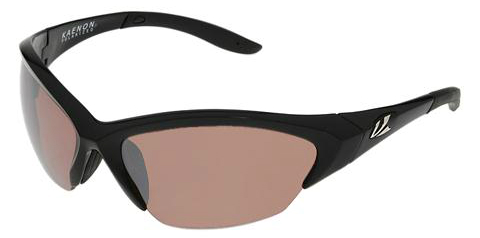 Classics, Modern and Un-
By Kimball Livingston Posted March 5, 2014
Let's talk classics, sailable and wearable.
In my book, there are two true classic fiberglass boats, the Hinckley Bermuda 40 and the Cal 40.
The Hinckley is the traditionalist, beautifully recalling the allure of the wooden boats that came before.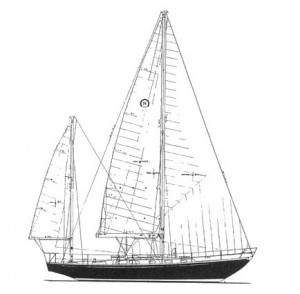 The Cal 40 was, in its moment, a bold leap forward, a disruptive surfin' machine.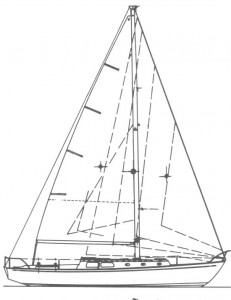 Both of these 1960s boats please the eye. Both please the hand.
Also in my book, there are two classic sunglass styles, Ray-Ban's Aviator and Kaenon's Kore, likewise worlds apart.
Aviators have made a comeback, big time. The "most" classic retails at $145.
The comeback of the Aviator style follows a onetime loss of market share to the new wave of sports eyeware—much more practical for the active user—as embodied by the Kaenon line.
Wouldn't want to live without either.
Kaenon today has a full boat of offerings, but I noticed that speed skater Denny Morrison showed at Sochi with his Kores ($214), the first model Kaenon released—in 2001—and still going strong. Dare I say, instant classic?
In fact . . .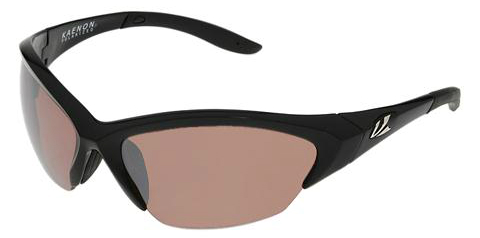 Once upon a time, Kaenon Kores had such a hold on pro sailors that you would see just about nothing on pro-sailed boats but the silver-framed Kaenon Kore. It was easier to count the pros without silver Kores than the ones with.
Founded by sailors, dedicated to sun-protection for all sports, predicated upon researching the extra mile and going the extra mile, Kaenon launched huge in the sailing world. Having company principals who were known quantities in sailing helped, but they've expanded "a bit" beyond that as you can see at Kaenon.com. It's kit that works.
To stay relevant, Kaenon of course has brought out new product lines, some of which represent new technology, and some of which are "just" fashion incorporating said technology. But, frankly, I don't know anyone in my sailing world who doesn't put Kaenon first in the gene pool.
I had a bit of fun back in the day, with the 2007 America's Cup under way in Spain and my discovery that I could not replace my lost silver-frame Kores. Black frames, yes. Silver, no. As I learned, pro sailors are one thing, and "the market" is something else, and the market just did not support the production of those silver frames. I well recall the dismay registered on one friend's face when I shared the news. Then came this advertising note from Kaenon:
"It's a question of style. Terry Hutchinson chooses the original, the tried and true Kore. Our original award-winning design. Straight-up performance. Brad Butterworth is going new-school with the new Hard Kore. A bit more attitude, a bit more style. An evolution that compliments the ever so clever and sophisticated Butterworth. Two different styles…one common theme."
But, what was Terry Hutchinson actually wearing?   The no-longer-available silver frames.
So now I know. I should never have worn mine. I should have hoarded, maybe eventually sold on eBay. They weren't silver. They were gold.