Efficiency Counts: Sail On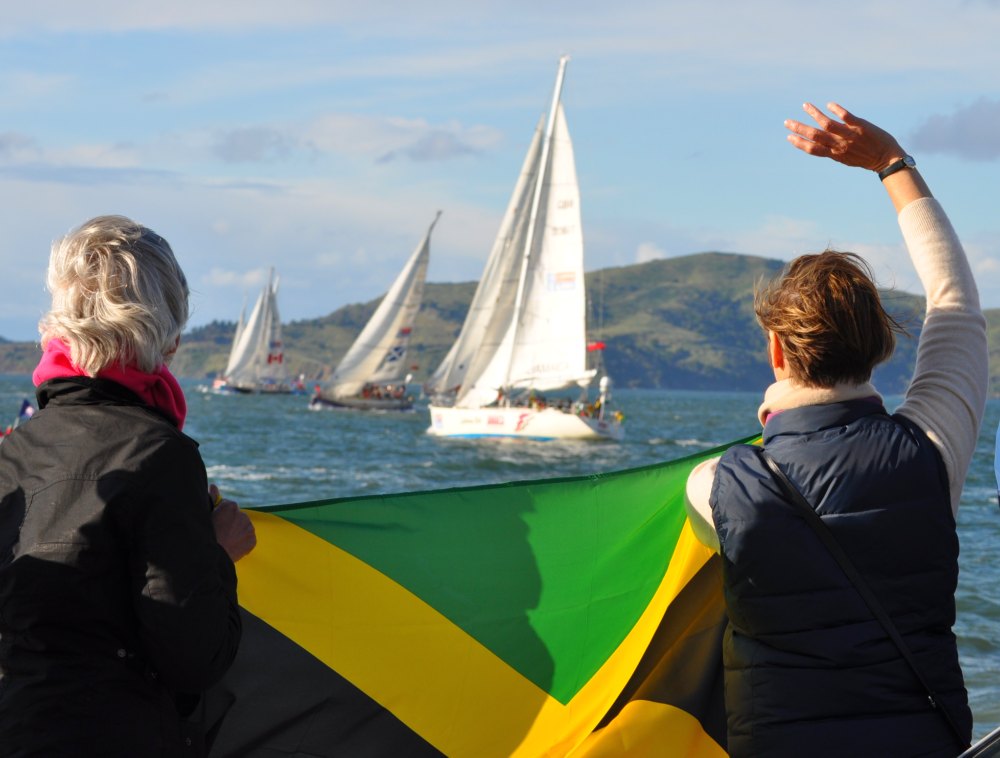 Waving the Jamaican flag for Jamaica Lightning Bolt. Photo by Kimball Livingston
Barely a day and a half after Team Finland arrived from its long crossing of the Pacific, the Clipper Round the World fleet was off again, bound now from San Francisco to Panama over 3,329 miles that are all but guaranteed to be easier than the 5,600 miles from Qingdao to the Golden Gate.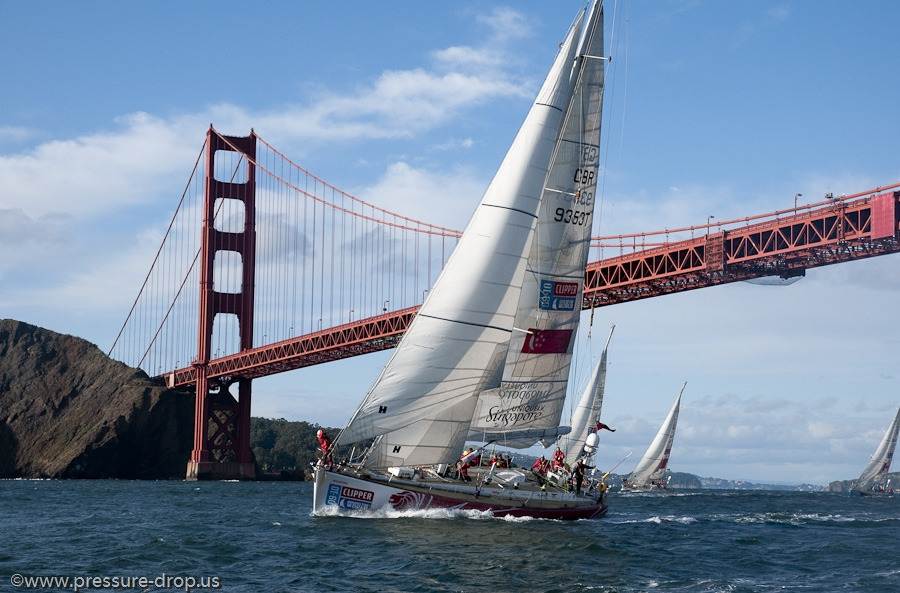 Photo by Eric Simonson

California got across the line first, but Hull & Humber led the way to the bridge. Before they even got there, the Clipper Ventures team, charged with getting ten crews and ten 68-foot boats around the world —I've been impressed by what these people accomplish—was breaking camp and moving on . . .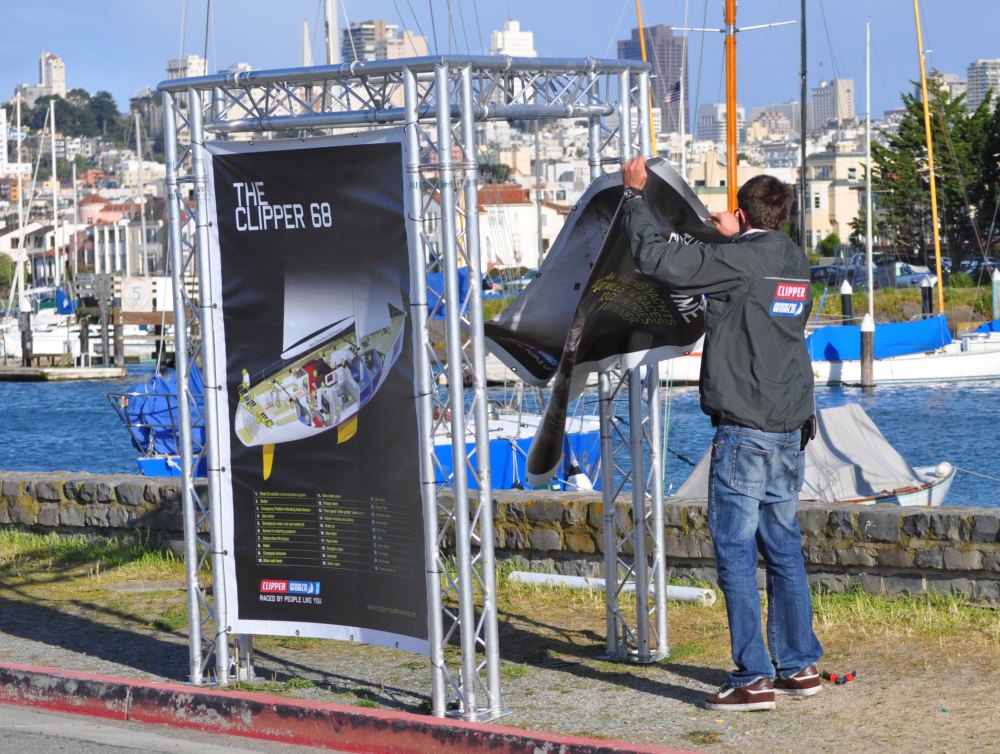 Next stop, Panama. Photo by Kimball Livingston

ERUPTION DELAYS ANTIGUA
One of the mainstays of Caribbean sailing, Antigua Sailing Week, is being delayed by a day due to the volcanic eruption in Iceland:
"With many of our participants stranded in Europe due to the volcanic eruption in Iceland we have decided to postpone the first day of racing on Saturday April 24th. We hope to reschedule these races later in the week. The race for Sunday April 25th will go ahead as scheduled."
NEWPORT TO ENSENADA, #63
It's coming up. The word from the NOSA organizers:
Seven of last year's nine winners of major awards in the Newport Ocean Sailing Association's Newport to Ensenada International Yacht Race will return to the starting line off Balboa Pier for the 63rd annual classic Friday at noon.
Spectators won't have any trouble picking out the fastest one among the 212 entries: H.L. (Loe) Enloe's Jeanneau 60 trimaran, LoeReal. It's the tall one with three hulls.
In 2009's dream reaching breeze, as Doug Baker's Magnitude 80 ripped off a record time by a monohull of 10 hours 37 minutes 50 seconds, Enloe, of El Paso, Tex., and his world-class crew sailed their French-built beauty to the second fastest time ever by a multihull of 8 hours 45 minutes 3 seconds. That earned them the race's NOSA award for fastest elapsed time by any boat.
Mag 80 won't be back, but LoeReal, representing San Diego's Silver Gate Yacht Club, returns with an ambitious goal: the race multihull record of 6 hours 46 minutes 40 seconds set by the late Steve Fossett on the Stars & Stripes catamaran in 1998—the only boat ever to finish before sundown.
Do they have a shot at it?
"Well, right now I'm just worried about winning the race," Enloe said. "But a littler prayer might help."
The overall winner on corrected handicap time—Maxis plus PHRF A through K are eligible—will receive a $6,000 Lamborghini diamond watch.
More at nosa.org.