Find the Green, Marina Green
Can you find the Marina Green in this photo?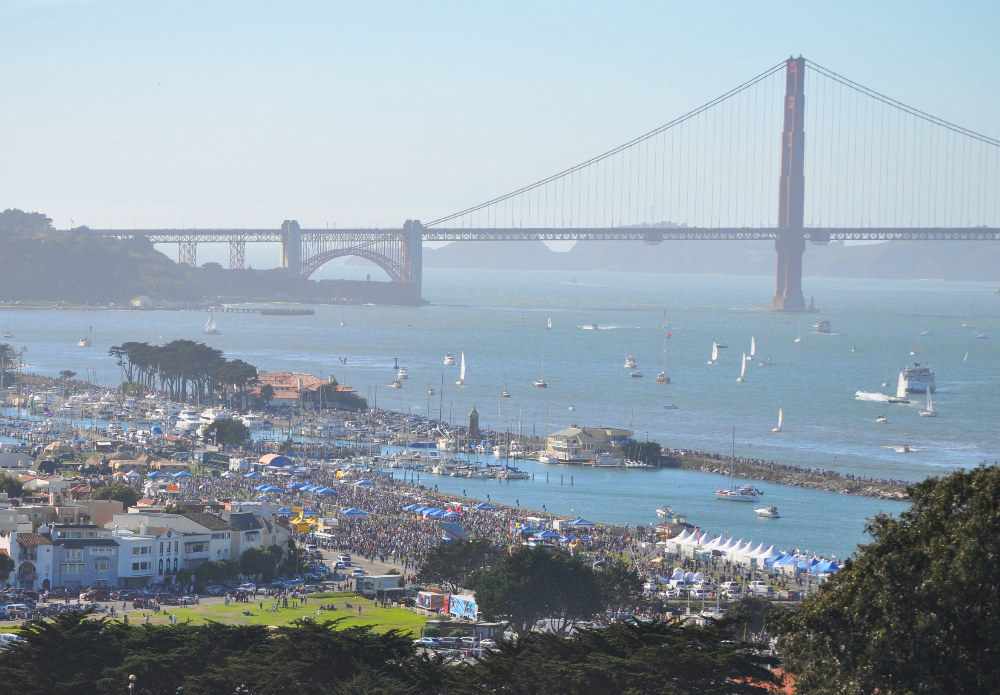 Being local, I know where it is, but there are just too many people taking up space for me to really confirm the existence of grass.
No, the lawn at Fort Mason (foreground) doesn't count. I took the shot on Fleet Week Sunday, and I wouldn't bring this up except that the folks at the Mayor's Office of Economic and Workforce Development often cite Fleet Week as an example of how the city handles big events and crowds. And this is a crowd, sure 'nuff. Note Golden Gate Yacht Club, which currently holds the America's Cup, as the yellow structure near the center of the picture.
Now think 2013, America's Cup 34.
Meanwhile, I reckon everybody has too many pics more or less like this . . .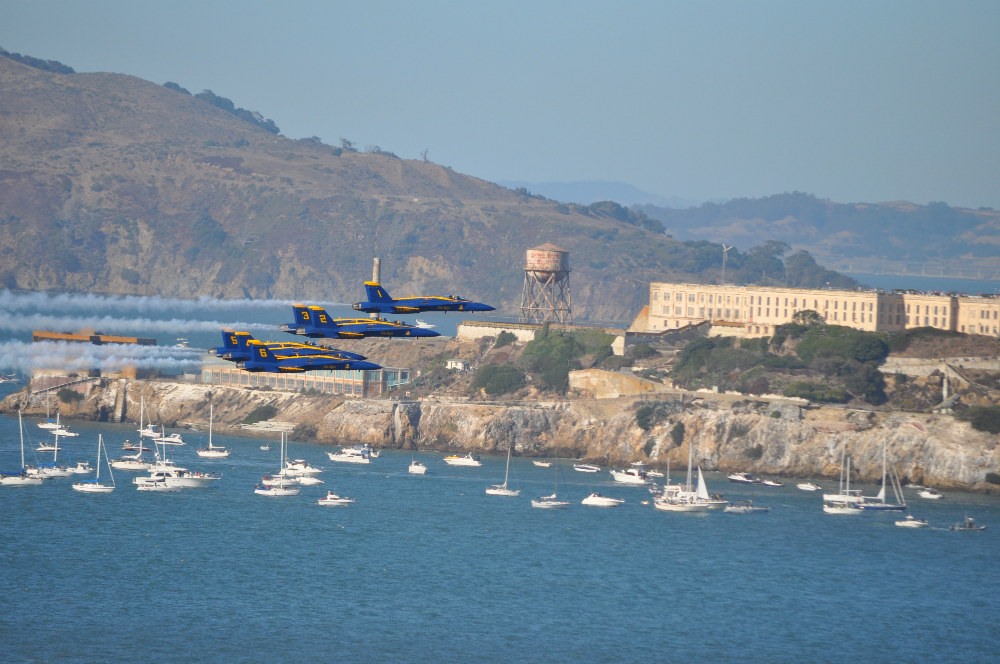 But I rather like this one . . .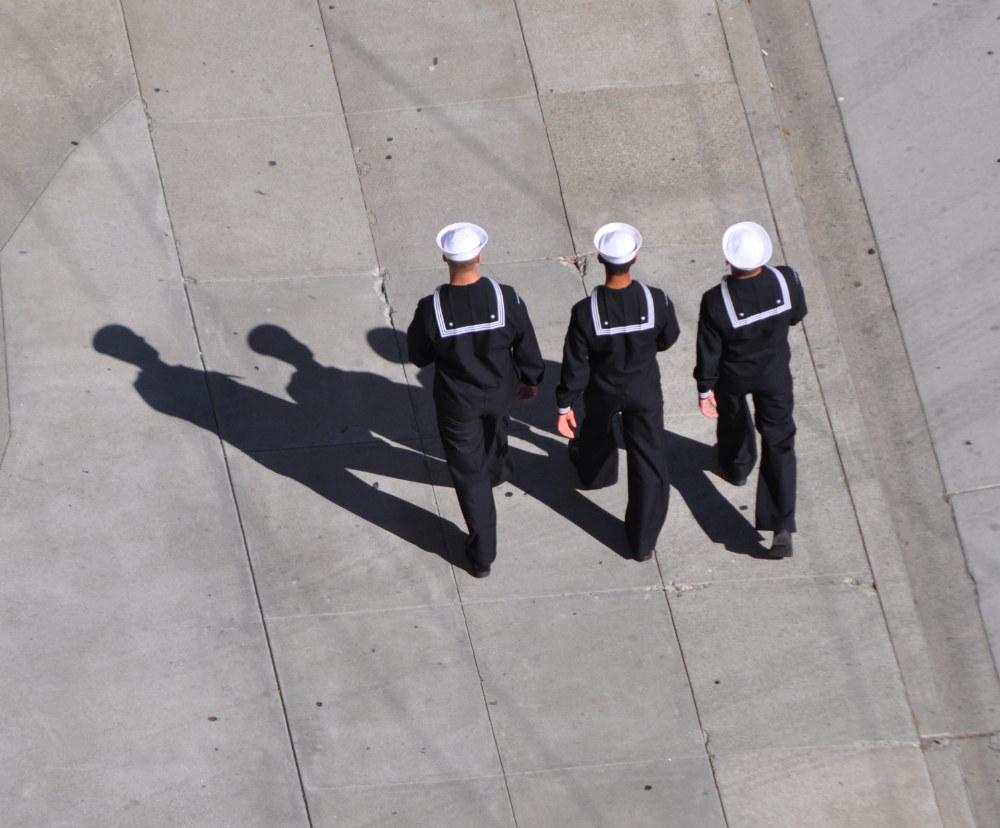 All photos copyright Kimball Livingston
Your must-read of the day: Michelle Slade's interview in the Marin Independent Journal of two of the players at City Hall, sorting out the nuts and bolts of San Francisco's bid and prospects as a venue: Waiting, Waiting.
READY TO NUKE AT LUDERITZ
The word from Namibia—
Monday was another excellent day of training for competitors before the big winds forecast for tomorrow. We saw Sebastien Salerno from France improve on his best personal time ever with 44.5 knots. New Zealander Gavin Broadbent had an excellent day again with top speeds of 44.3 recorded over 500m average. Rob Douglas from USA had the 3rd top speed of 43.9.
Winds were light – averaging 20-30 knots. The digger was back again this morning to continue clearing the channel after last Thursday's Spring High Tide, which saw 4 weeks of preparations for the event destroyed as sand that had been excavated streamed back into the channel. Tomorrow morning will see the finishing touches.
With wind forecasts of 40 knots upwards on Tuesday, Luderitz 2nd Lagoon will not be a place for the faint-hearted.