French Double Down
Remember when Italy fielded three teams to challenge for the America's Cup?
That is so 2007.
In 2010, catamaran-crazy France looks to be the only country fielding two teams for America's Cup 34.
Two teams, each with a rather different approach.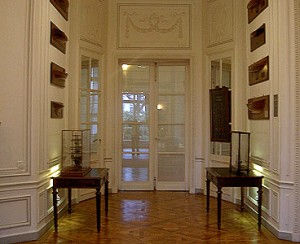 Yacht Club de France has a formal announcement scheduled for Wednesday, to discuss details of its challenge. The event will be held at the clubhouse at 41 Avenue Foch, in the upscale 16th Arrondissement of Paris. Founded in 1867, the Yacht Club de France is steeped in tradition, with a roster whose celebrated names have included Jules Verne and Eric Tabarly. This is the tone of things behind a typically-Parisian façade of dressed stone. Above, the entry hall.
Below, the grand salon . . .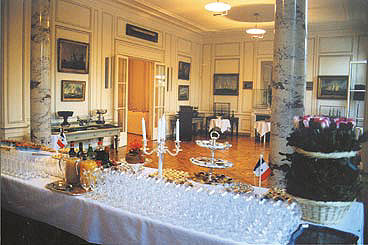 © Yacht Club de France
Down the street at 23 Avenue Foch, we find the headquarters, but not the clubhouse, of Aleph Yacht Club, formed in 2010 for the sake of the challenge. Officially supported by la Fédération Française de Voile, the team has taken care to form its new yacht club within the rules of the game, so I'm not fearing another debacle such as developed from a certain Spanish "yacht club" instantly formulated in 2007. I was curious, however, and sent an inquiry which in turn produced a quick response from the club secretary, M. Pierre-Louis Lepic: "Aleph Yacht Club is based in Paris and has its club house in Bregançon. It has been supporting the Aleph challenge since November, 2010. It meets the requirements of the Deed of Gift and the 34th AC Protocol. It is affiliated to the FFV (French Sailing Federation) and has been accepted as a valid challenger by the Defender for the 34th America's Cup."
I guess he got my drift. Anyhow, I note that Aleph's first order of business was to hurry down to the Med—Bregancon is on the Cote d'Azur, east of Marseille—and hold its first annual regatta on a whitecapped day in late November, 2010. The event is documented on their web site, but the images are in Flash, so I can't capture and repeat. However, if you've ever seen a Beneteau flying a spinnaker, you've got the idea. The core player on the team is Bertrand Pacé, who has been in the AC game since 1986 and no doubt appreciates the streamlining that goes with not having a pesky yacht club board of directors measuring his decisions. There is an ancient fort at Bregancon (on that island yonder) that is an official getaway for the president of France . . .
Meanwhile, Vincenzo Onorato's (oops) still-sponsor-seeking challenger of record, Mascalzone Latino, represents the Club Nautico di Roma, a going concern but only four years old and presumably eager to be put on somebody's map . . .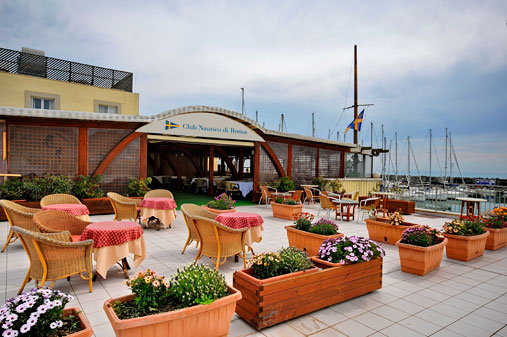 © Club Nautico di Roma
I suppose the lesson here is that the new-look America's Cup, aimed at providing the sport's long-overdue international professional circuit, doesn't really need yacht clubs. But clubs, built in by the Deed of Gift, are not going away. That would be true in their traditional form, as in the Yacht Club de France and Artemis Racing's Royal Swedish Yacht Club. It would be true of a gerrymandered club such as Aleph. And presumably, when Team New Zealand is ready to come out of the closet, it will be under the colors of the Royal New Zealand Yacht Squadron, which in the past has proven itself both resilient and flexible, old-school but forward looking.
That would leave only one mystery among the two presently-claimed but undeclared challengers. Here in San Francisco, the gateway to the Orient, we're looking—
🙂
Meanwhile, as to Louis Vuitton, it was Bruno who talked the House of Vuitton into putting up a trophy for the challenger elimination series, a competition that would carry the tag line, to win the America's Cup, first win the Louis Vuitton Cup. When the antics of Team Alinghi so upset the House of Vuitton than they pulled out of any plan for AC 33, that was a loss all around. I well remember the glittering 2007 Vuitton Cup dinner, with Team New Zealand at the head table, which was, somewhere . . .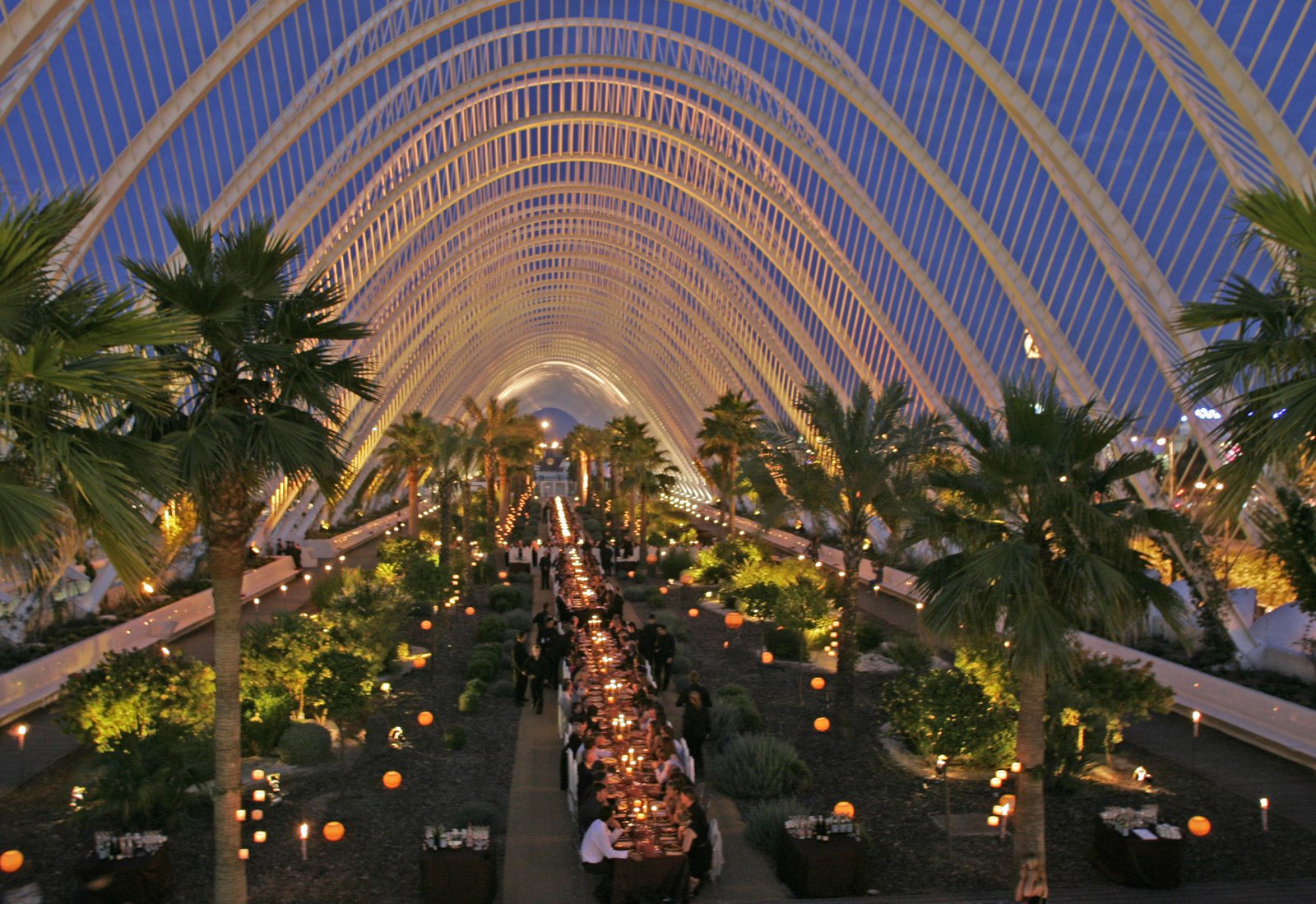 © Bob Grieser
Then with Alinghi out, Vuitton came back. Praise be. Come 2013 and America's Cup 34 on San Francisco Bay, Vuitton will be looking at a thirty-year run, and I will still be enjoying my new book. Crisp writing by François Chevalier. Striking images. I guess I could simply say, Vuitton quality. Fore word by Bruno. Highly recommended.