Hard-Traveling Classroom
Where do old raceboats go?
Great places, some of them.
Alaska Eagle won a Whitbread Round the World Race under the name of Flyer, then sailed another as Alaska Eagle before being donated in 1982 to the Orange Coast College School of Sailing and Seamanship. The boat hasn't been around the world since, but with paying students aboard, it has been as far afield as the South Pacific and Australia, and it has been a regular as the communications vessel for the Transpacific Yacht Race, aka Transpac.
Alaska Eagle left Newport Harbor, California last October for Easter Island, then tagged into the Americas again in Chile before rounding Cape Horn on Sunday, February 13 en route to South Georgia Island. The crew saw some weather, as they say, and the boat was pretty cranked up, even when the weather was "fine" . . .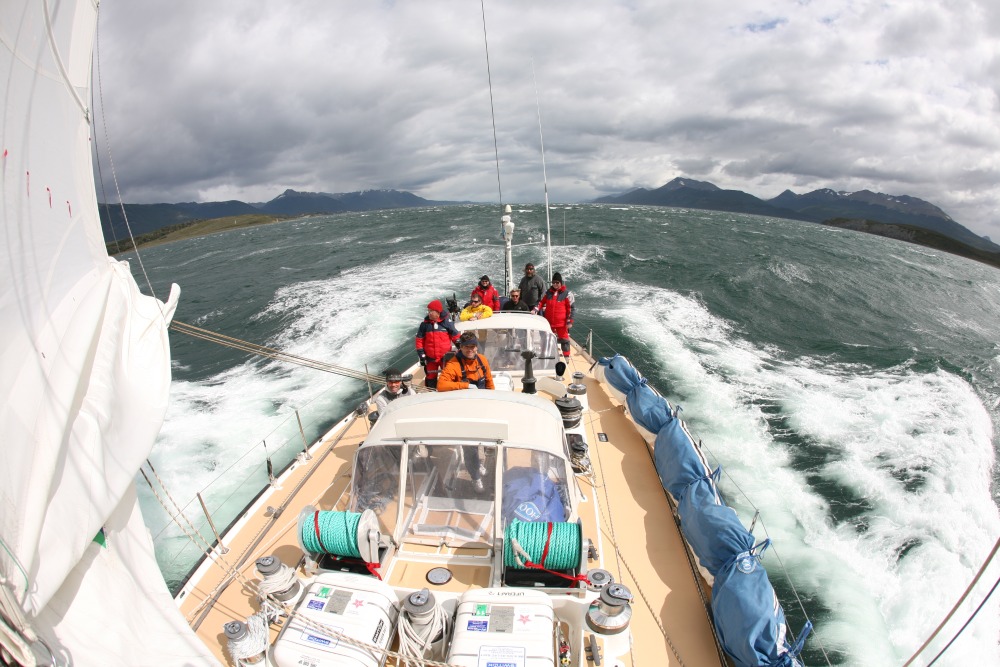 Photo by OCC Sailing
OCC Sailing director Brad Avery is aboard for this leg, and he describes the approach to South Georgia Island: "The view to starboard was incredible and kept getting better as the island's snow-covered peaks grew higher and higher. There are dozens of peaks above 4,000 feet in the Allardyce and Salvesen ranges, climbing all the way up to Mt. Paget at 9,565 feet. Massive tidewater glaciers appeared around craggy headlands, pushed by ancient rivers of ice. Our welcoming committee consisted of seals, porpoise, whales, petrels and albatrosses."
South Georgia ranks as one of the most remote places on the globe—the gateway to Antarctica for Cook and Shackleton—but wouldn't you know it, the crew was still checking in when along came a jogger wearing an OCC Pyewacket t-shirt ( Roy Disney donated Pyewacket to OCC, which sailed and raced it for a time). And Alaska Eagle shared the anchorage at the abandoned Grytviken whaling station with Wanderer III, a 30-foot Laurent Giles cutter, plank on frame, that Eric and Susan Hiscock sailed around the world 1952-1955 in the first of their three circumnavigations. The Hiscocks pioneered the small-boat, voyaging family lifestyle. For twenty years now, Wanderer III has been in the hands of Thies Matzen and Kicki Ericson, who have spent many of those years exploring South Georgia.
Thies and Ericson were married in the church at Grytviken . . .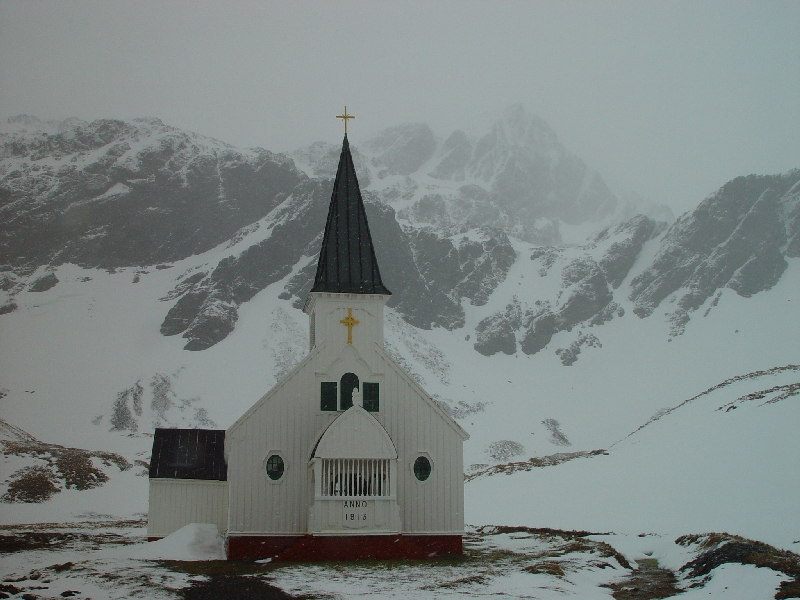 Source: Wikimedia
Ashore, Eagle's crew clowned in front of the island webcam along with the ubiquitous penguin population, who perhaps don't even know how famous they are.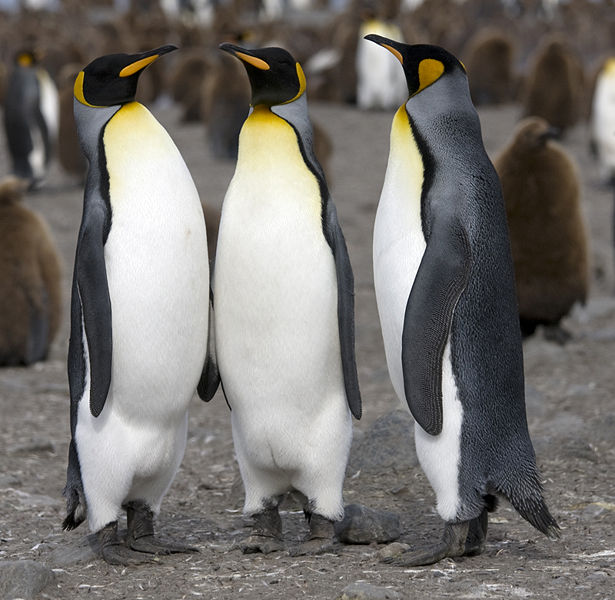 Source: Wikimedia
Eagle will be back in California in plenty of time to accompany Transpac 2011, with student passengers aboard outbound, also for the return crossing—to San Francisco—and then the coastal passage home to Southern California.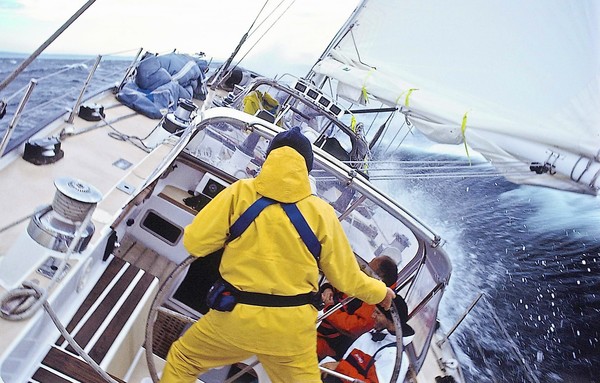 As for life in the deep DEEP south, even those of us not well adapted to cold climes can find inspiration in such a voyage. With the prospect beckoning of a next stop at Drygalski Fjord, Avery wrote a log entry enthusing, "We should be anchored by dinner, at the southernmost part of the island, surrounded by sheer cliffs, in the land of explorers."