Hazed
Usually I'm a wordy guy. Unless you're new here, you know that. But Thursday was Race One of the Rolex Big Boat Series, and I volunteered as Race Committee but was assigned light duty, leaving me (surprise surprise) opportunity to run off a few frames. A few words from my friends at the Monterey office of the National Weather Service, regarding Friday and beyond:
AREA FORECAST DISCUSSION
NATIONAL WEATHER SERVICE SAN FRANCISCO BAY AREA
438 AM PDT FRI SEP 17 2010
DISCUSSION…AS OF 2:50 AM PDT FRIDAY…A SHALLOW MARINE LAYER COMBINED WITH A MODERATE ONSHORE FLOW IS RESULTING IN PATCHY DENSE FOG AND DRIZZLE ALONG THE COASTLINE AND INTO THE LOWER INLAND VALLEYS THIS MORNING. TEMPERATURES ARE STILL PRETTY WARM…MID 50S TO MID 60S…WITH CORRESPONDINGLY WARM DEW POINTS. THUS…HAVE BUMPED UP TODAY`S FORECAST HIGHS A BIT BECAUSE READINGS ARE STARTING OUT SO WARM. HOWEVER…SEABREEZES ARE EXPECTED TO INCREASE BY THIS AFTERNOON AS THE ONSHORE GRADIENT TIGHTENS AS THE UPPER TROUGH NEARS THE COAST.
Plus something about rain TK. It's not the first time we've seen screwy weather for the St. Francis Yacht Club Perpetual Trophy Regatta, but it may be the mostest screwiest. For the opener, the fog was in and out and in. At one point on the North Course, this was the view from the signal boat to the pin end. Yes, there's a boat in there . . .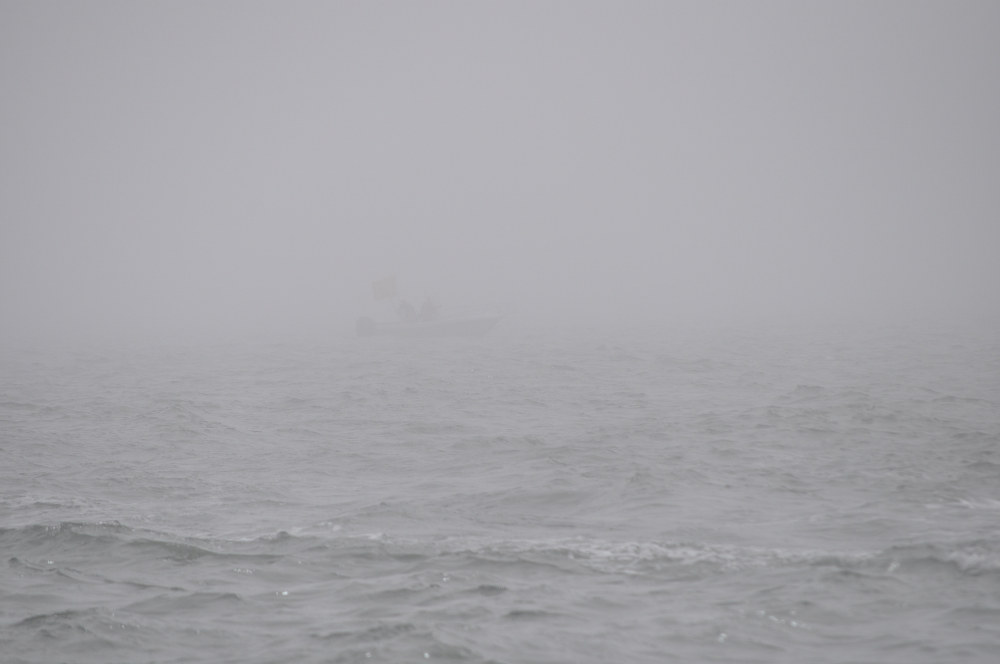 All photos by Kimball Livingston
Visibility was decent when the Melges 32 fleet hit the Gate. What's that press boat doing in my way? Oh, it's supposed to be there . . .
Rolling back to the Melges 32 start, however, we had the defending champ from Southern Yacht Club, Andy Lovell . . .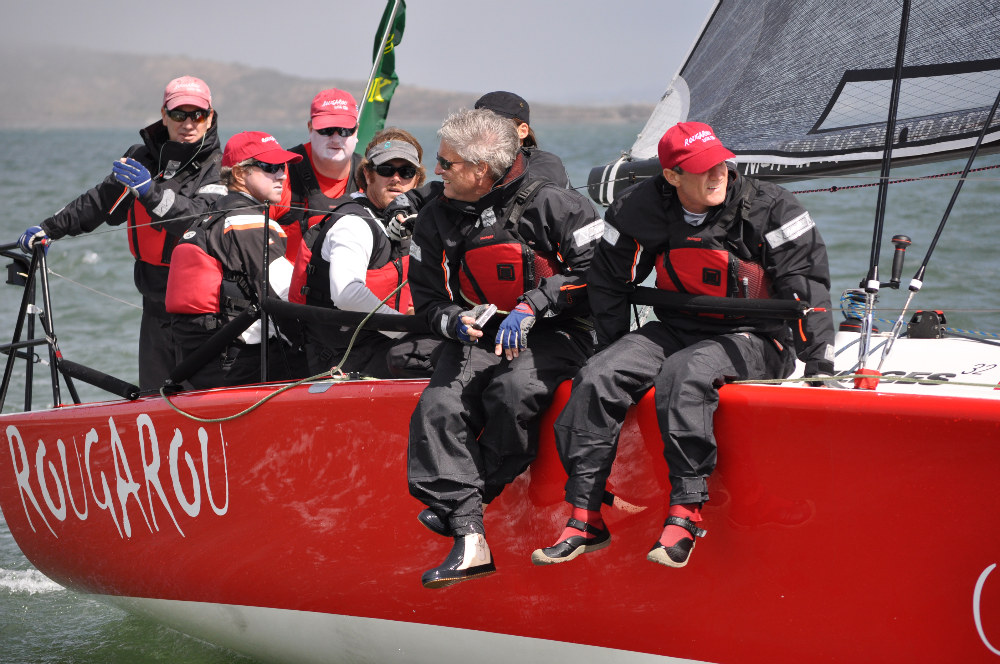 And we had the squeezeplay between Donny Jesberg on Viva and Jim Swartz on Q, who nosed in alongside the committee boat, W.L. Stewart , and came about as close as a body can, sans contact . . .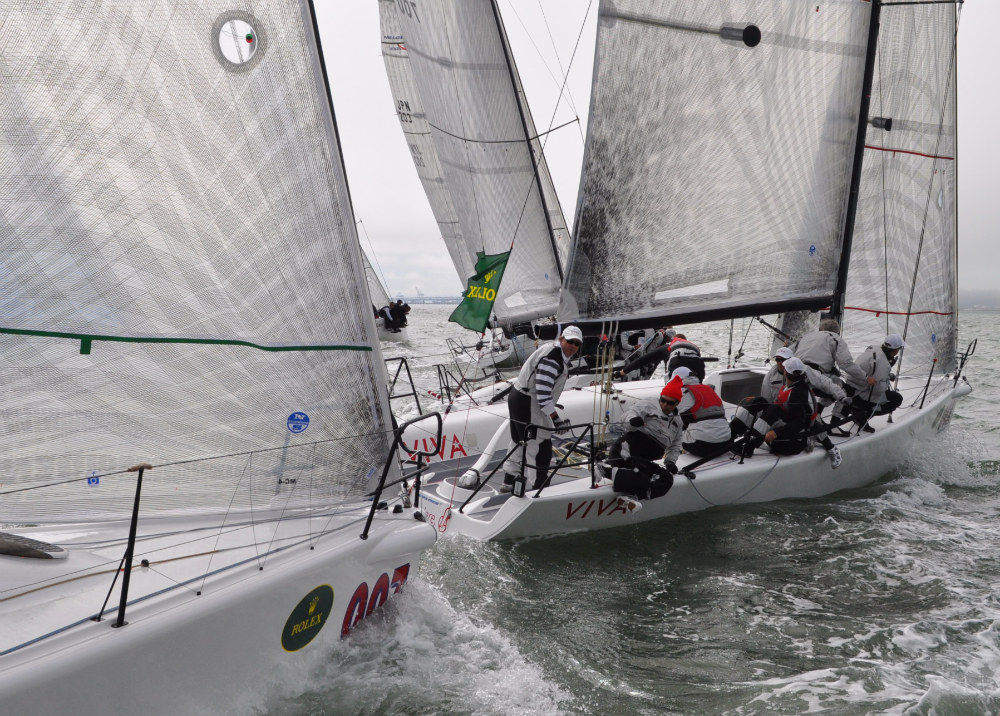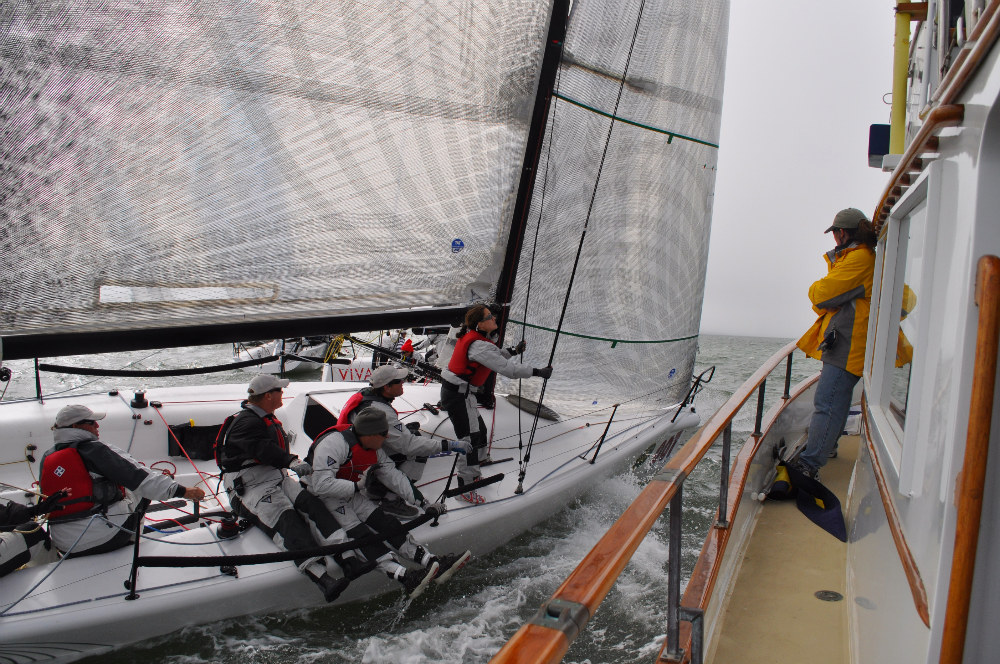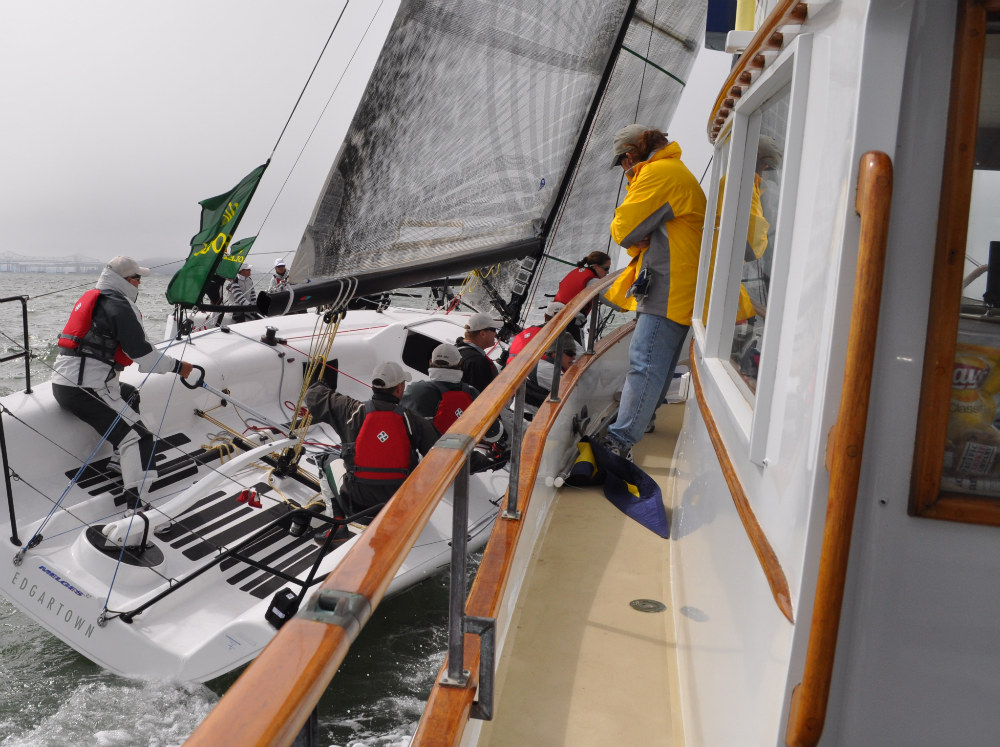 Getting out and away in the larger classes . . .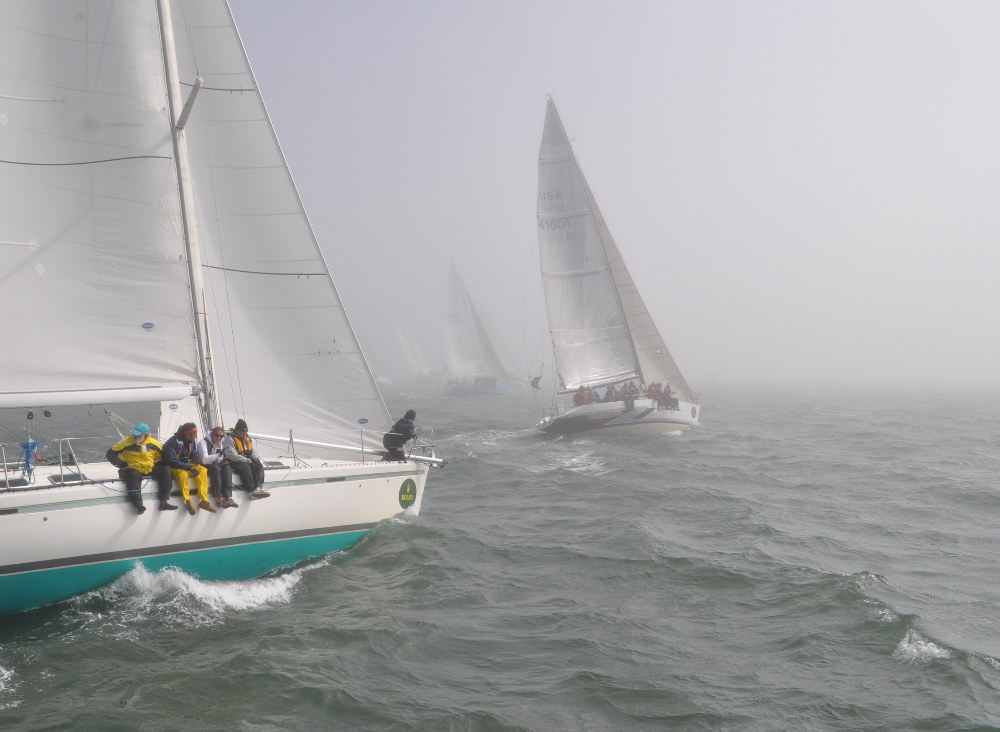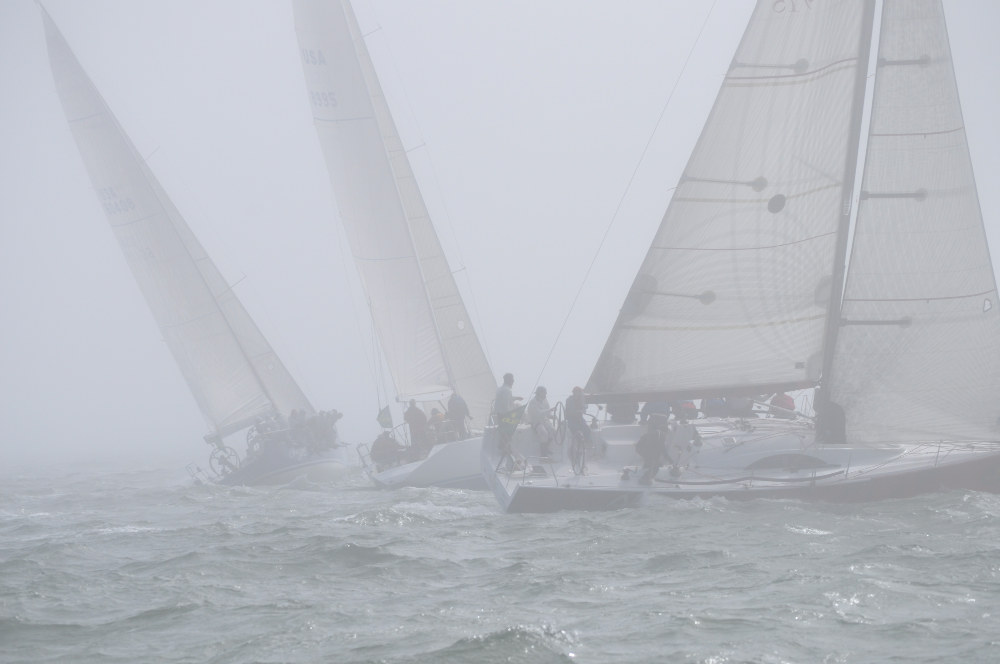 More fog on Friday, but a much better day.