He Said She Said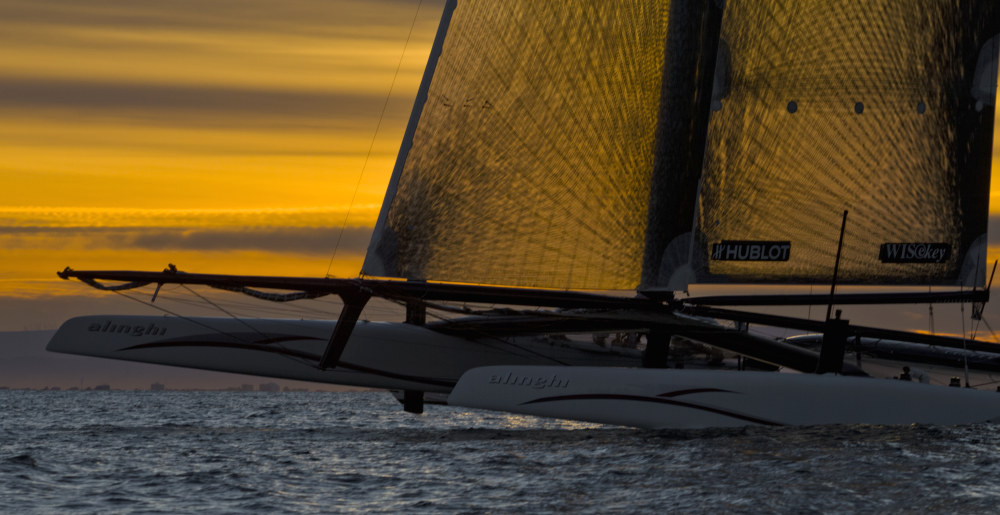 Photo by Lucca Butto/Alinghi
I'm pretty sure the BMW Oracle folks weren't really expecting Alinghi to apologize for what they claim are misrepresentations attributed to Alinghi skipper Brad Butterworth—regarding the breakup of the Singapore negotiations—but for the record, Golden Gate YC commodore Marcus Young did request an apology in a January 15 letter to SNG commodore Pierre-Yves Firmenich. In a new communication dated today, January 17, Mr. Young says that his intent is "to set the record straight. "  Commodore Young writes:
"Of the three parties who drew-up the Singapore Agreement, only Alinghi/SNG did not sign it. Since then, David Tillett, Chairman of the International Jury for the 33rd America's Cup and present at the meeting, has confirmed publicly that one side 'balked' at signing the agreement 'at the 11th hour.'
"Your negotiators knew that we had delayed serving the 'Constructed In Country' legal paperwork for a week, pending the Singapore meeting . . . You will be aware that the Singapore Agreement included a provision that all legal actions by both sides-including Wednesday's CIC motion-would be dropped. Be advised that we will not rescind that motion unless and until your Club signs the Singapore Agreement."
You can read the full letter here:  GGYC-SNG 17 Jan 2010 Final Signed
It figures.  The man in charge of Alinghi, Ernesto Bertarelli, once explained to me that the changes he had made to the racing protocol, which is what launched us into this avalanche of unintended consequences, "were really very small."
Meanwhile, in Valencia, Alinghi has been sailing, and BMOR has launched its tri with a mast in position "for load testing." What that means or doesn't mean for the celebrated wing is, I suppose, left deliberately vague.