Knockdown in San Blas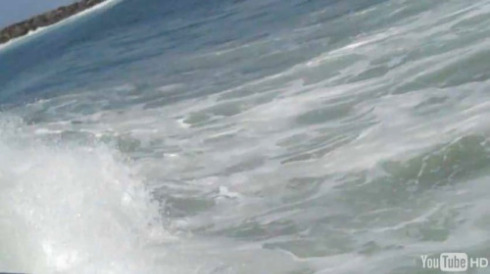 A You Tube moment affords us the opportunity to put in a good word for the Sail Through Cancer Foundation, whose mission is to encourage boat owners to volunteer time on their boats to enrich the lives of cancer victims and survivors. Founder Dick Drechsler came through stage three neck and throat cancer himself, with a radical neck dissection and four months of chemo and radiation therapy and a clear set of convictions.
His new life on a liquid diet is a good life because it's life. The man knows what he's preaching when he says that any break from treatment and early-stage recovery can have profound benefits, especially for children.
He says, "Perhaps you, a friend or loved one are suffering from cancer and are looking for a chance to escape onto the water for a brief respite. Or, maybe you own a boat or are involved in boating somehow and wish to help others. In either case, the Sail Through Cancer Foundation wants to help make connections. Our objective is to create an armada of yachts of almost any size, sail or power, whose owners will provide some much-needed relief to qualified cancer patients, survivors and their caregivers by taking them out for a daysail. We encourage those afflicted with cancer and their families and friends to enroll in the Sail Through Cancer Foundation database to be matched with a boat owner."
Drechsler celebrated his own cancer remission by buying a Catalina 47 that he calls Last Resort. He chronicled the "journey" in a book, Manning Up in Alaska. Since sailing south with the Ha-Ha rally in 2009, he and his wife Sharon have been cruising Mexico, including the mainland coastline of Nayarit, where San Blas presents an incredible contrast to Baja, the peninsula of mountain and desert on the western side of the Sea of Cortez. San Blas is swampy, home to crocodiles, jaguars, boa constrictors and a rich assortment of birdlife. San Blas is also tidal. There can be considerable current running out of the mouth of the harbor, and that brings us to the knockdown in San Blas.