Larry & Gavin, Together Again
If ever you were a kid, you heard threats from the grownups about what would happen to you IF.
If you did this, if you didn't do that.
But for true fear and trembling, dig this threat I ran across in the rules for the 2011 Transpac:
4.3 Each entry shall include:
1. Full yacht and owner/skipper/charterer information.
2. A color photograph of the yacht under sail. This shall be submitted electronically and shall be 2″ X 2″ or larger with a resolution absolutely no less than 300 dpi. This photo will be used for various TPYC promotions and the brochure. (Note: A picture of a rubber duck will be used for any yacht that fails to submit a suitable photo.)
Entries for the 2011 Transpacific Yacht Race are now 32 and climbing. Can you identify the yacht below? Double points if you know the ORR rating.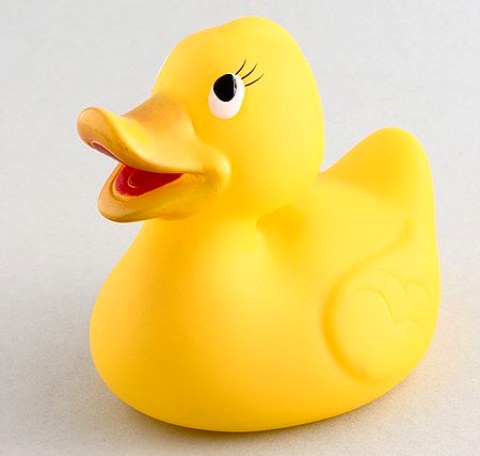 Which has nothing to do with . . .
318 DAYS
It's been 318 days (and half a lifetime?) since Larry Ellison stood beside San Francisco Mayor Gavin Newsom at City Hall and said that he wants to defend the America's Cup on San Francisco Bay "if we can."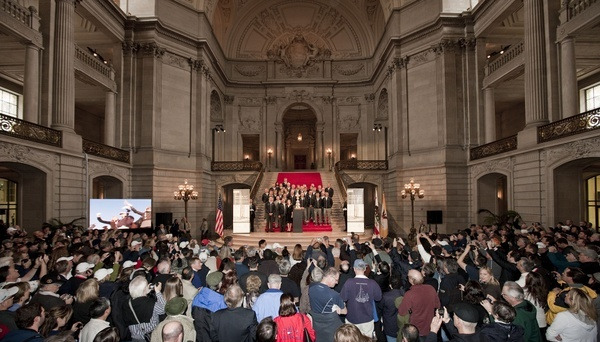 I have friends who bet that "if we can" would never happen, and even now they won't pay up until they see racing on the water.
Tisk. Tisk.
I'm looking for 45-foot one-design cats on San Francisco Bay in the summer of 2011, a compressed time frame, and 72-footers in 2012 ahead of a 2013 match. Again, a compressed time frame. Today, at 1500, it's another public love fest in the rotunda of City Hall to celebrate the conclusion of Host City negotiations. America's Cup 34 on San Francisco Bay.
I have a few questions I hope to ask, but the moment won't begin to touch the Room 250 dramas of yesterday and yesternight as the Board of Supervisors opened the curtain on Act 1 of choosing an interim mayor, someone to fill out the last term year of Gavin Newsom, newly elected as Lieutenant Governor. Out of the shadows came a brand new name as the brand new frontrunner, but others can account for it better than I can. Try clicking here.
Fortunately, the Host City Agreement passed the Board of Supervisors 11-0, a rare (very rare) unanimous vote, which by tradition carries a lot of weight going forward. Come next week, we'll have four new Supervisors and a new Mayor. The Host City Agreement was negotiated and concluded amidst the biggest scrum I've every witnessed at City Hall.
You don't believe in miracles? Wake up, Dude.