Makings of a Champion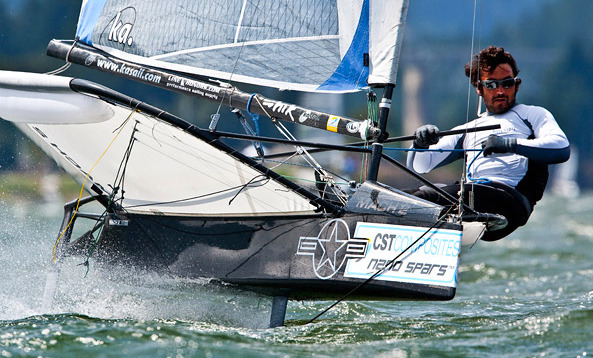 Bora in the air. Photo by Amory Ross
So Bora Gulari answers his mobile and he doesn't mind that I called, but he says, "Can I call you back in five? I've got this bondo that's ready to kick."
The man is the ace in the hottest development class going. What do you expect?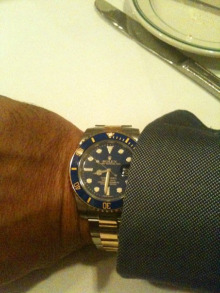 On Friday noon, when Gulari received the official hardware of his Rolex Yachtsman of the Year title in a lunch (luncheon? how do these cityboys talk?) ceremony in the Model Room of the New York Yacht Club, the moment marked the culmination of a remarkable run for Gulari, and a remarkable run for the International Moth Class. (Now flip it over so you can read the time,
Bora.)
Is there a bigger success story in sailing than the Moth? I don't think so. It's been around for eight decades, but no one was talking about the Moth ten years ago. It was nearing extinction, with no great constituency ready to mourn the loss. Then the class lifted itself out of the water on foils. Today it is eye candy for all persuasions. Gulari says, "It's incredible to be part of this."
At 33, the man is compulsive: "The coolest thing is that I get to race the stuff I build," he says, meaning foils created in collaboration with the likes of designer/engineer Paul Bieker. "The scale is small enough that real people can afford to play around with carbon fiber, and we stay in the range of the low thousands. Probably the fastest guy out there is this Aussie, Dave Lister. He builds everything himself. He's a garage builder—a tinkerer—and guys like him are the foundation; they keep the class going."
You know, Bora, foils have been showing up on catamarans lately . . .
"I've looked at foils on catamarans; I think they will eventually need a pitch-control mechanism like we have. One thing to remember is that foils are wetted surface, and they increase drag. That's probably why the foiler C-Cat did not succeed at the last Little America's Cup. But you're going to be seeing foils on more and different boats. Andrew MacDougal [see below] wants to put foils on a freighter.
"When you see a Moth rise up out of the water, it's magical. If only I had fifty cents for every time I've heard OMG (!).
Bora is a silver spooner from a brainiac family in Detroit, Michigan, which has helped his campaign tremendously, not that he didn't do his time sleeping on floors in Australia to learn from the masters. It was the Aussies who pioneered the path to the foiling Moth, and no account of the class in our time is complete without a nod to Rohan Veal for bulldogging the development and success of the Bladerider brand Moth. It comes out of the box, and it works. That set a standard that was later matched by the Mach 2, the Andrew McDougall-designed, McConaghy-built (you know them for cant-keel 30-meter maxis) Moth in which Bora dominated the 2009 worlds. It comes out of the box, and it works. It will get you to mid-fleet or better. Then, if you want to go faster, you place an order for carbon fiber and you join the development game.
But, you probably want to make sure you're using what you've got, pretty good, before you go tinkering with the foils.
Bora Gulari is a Libra, according to his Facebook page, which lists his interests as Sailing and Sleeping. Libra is an air sign, associated with extroverts, and its symbol is the balance. I wouldn't exactly be shocked if these predictions vary from one source to another, but I did find this one horoscope page that seems to apply to a Rolex/US Sailing awards ceremony day. (Sounds like you might get lucky, Bora.)
Today your Libra heart is ready to make social contacts a priority. It's time to let your hair down and have some fun! Your mental health depends on finding a balance between work and play. A romantic evening may make all your hard work seem worth it.
JUST THE FACTS, MA'AM
Bora Gulari sailed the Olympic 49er for six years, then turned to the Moth because, "I wanted to go faster."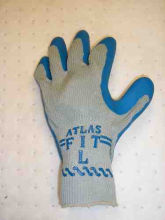 His special, low-cost performance secret? "Atlas Fit latex gloves from the hardware store."
If balancing above the water like that looks a bit too tippy-woogie for your taste, "I'm barely in control most of the time," says the man. "I love it." His on-again off-again home on the internet is wetandreckless.
Gratitude: "Rohan Veal had to do a lot of work, leading the charge for the foils. There was resistance. Everyone behind him is riding on his shoulders."
It took 26 months of dogged determination (timeintheboattimeintheboattimeintheboattimeintheboat) from Bora's first sail in a Moth to dominating the Worlds at the Columbia River Gorge in 2009.
Bora's food for thought:
"Moths are something you could put in front of the public, and they would get it and they would love it. But if you put it into the Olympics, that would hurt the class."
[Editor's note: The 505 class has been healthy and robust for more than half a century, in part because it has run like hell from every threat of Olympic entanglement and the dreaded four-year boom-and-bust cycle. I get what Bora is saying, but on the other hand, the Olympics would benefit from the foiler Moth, you betcha.]
HEY, LET'S BUILD A CLASS
It was a small cadre of Australians who developed working foils for the Moth dinghy and a method of combining automatic adjustments for the centerboard-mounted foil trim tabs with a skipper-controlled adjustment for the rudder-mounted foils. You can figure these guys swallowed a few gallons of salt water in the process of figuring out the ratios.
The Moth, meanwhile, did not have a significant presence in the USA. But this foiler thing got people going. Gulari was an early adopter. So was Charlie McKee, and it's a game to go back and forth between them and watch how they each try to give the other credit for organizing the American revolution. That being, going from a country with no Moth class to speak of, to a dominant force.
Bora says, "Right from day one, Charlie told me, 'You're going to teach us all you know, and we're all going to get better.'
"Then I was burned. The first time out, I lost to Charlie. But the whole thing worked. And there was none of the animosity that I experienced in my Olympic quadrennial in the 49er, when we started out saying we were all going to work together, but it didn't end up that way."
So at this point let's give the floor to Charlie McKee. I reckon that most of you know the name and the reputation. Here's Charlie, not talking but writing out what he has to say:
"Bora's accomplishment was much more than winning a World Championship. He not only got himself to the top of this very competitive class, but dragged the rest of the U.S. along with him.
This is a transformative point for the sport, and the Moth is right at the leading edge. The U.S. had not had a world champion in the Moth, or even been close, for 30 years. Without Bora's efforts the fledgling U.S. fleet would have been left behind. Despite his clear skill and experience level over the rest of a talented U.S. group, he taught everyone how to set up and sail the boats at a higher level. He knew that we needed a strong fleet to push him harder. His efforts not only resulted in the first U.S. win in over 30 years but also placed four Americans in the top ten at the Worlds, an achievement that was startling to the rest of our world. (Eighteen months previously we had no competitive fleet.)
"The level of talent in the class that he conquered is remarkable. Bora dueled Nathan Outteridge to win the title, and many consider Nathan the top small boat sailor in the world right now. Bora crushed former world champions and Moth class stalwarts such as Rohan Veal, Simon Payne, Andrew MacDougall, and Scott Babbage. Other notable names that he beat included Morgan Larson, Kevin Hall, Brad Funk, Dalton Bergan (and all 3 McKee brothers). The depth of the fleet was such that many of these couldn't even finish in the top 10. As an Olympic medalist and seven-time world champion in various classes, I can truly say this was one of the toughest regattas I ever competed in."
Thank you, Charlie, 'nuff said.
That name, Bora Gulari. It wouldn't sound so unusual if you lived in Istanbul, where he was born. His parents, sailors both, came to the U.S. when Bora was a toddler to pursue post-doctoral studies, eventually settling in Detroit. Bora was introduced to windsurfing at age four but didn't get into a dinghy until he arrived at the University of Michigan to pursue his degree in aerospace engineering. His high point in 49ers was crewing a win at the 2001 North Americans. Now, in addition to being the reigning Moth world champion—the 2010 worlds are coming right up, in Dubai beginning March 5—he holds the Moth class speed record of 30.31 knots.
Ever gone 30 knots under sail?
Congratulations also are in order, of course, to US Sailing's Rolex Yachtswoman of the Year, who is also the Rolex World Sailor of the Year, Anna Tunnicliffe. Anna, you left my heart in my throat in the medals race at Qingdao, but you pulled it out (my heart, and your gold medal) with some very gutsy moves, and your new discipline, match racing, clearly agrees with you.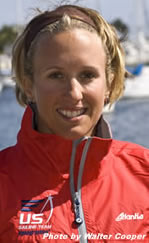 Tunnicliffe, who was born in the UK, is the first woman in 27 years to be awarded the US title in back to back years. Her most recent special accomplishment was winning the Rolex International Women's Keelboat Championship last fall.
As for me, I appreciate my invitation to the Rolex event, but from El Camino del Mar, San Francisco to West 44th Street, Manhattan, is a long trip for lunch, even if it's probably a luncheon. The sport has been fortunate with Rolex as a longtime sponsor, so—Anna and Bora—forget about the storm that's hammering the streets, and enjoy that fabulous setting—Kimball