More of That Foiler Stuff
Earlier we shared a pic that's floating around the net, mostly on Facebook, of ETNZ above the water on foils.
It's hard to reconcile that pic, which is not universally trusted, with Emirates Team New Zealand's video of the day. Then again, try stopping this at 36 seconds.
Disinformation and hyperbolic over-interpretation are built into the America's Cup experience. Why should it be different as we roll toward 2013?
But, "We'll all have to try it" says Luna Rossa's czar of AC72 development, Matteo Plazzi, when he speaks of lifting foils, and where there's smoke there's fire. Meanwhile, there is no way to know whether a glimpse of any particular lifting foil is a revelation of the latest engineering, or the equivalent of dropping a cotter pin onto an opponent's deck before a race.
There have been some strange sightings at Oracle Team USA's base at Pier 80, including unusual deck fairings—windage reduction is a huge issue, and netting creates huge amounts of windage—and other as-yet oddities. We'll know more, but not everything, when the delayed-from-Friday media day takes place next week.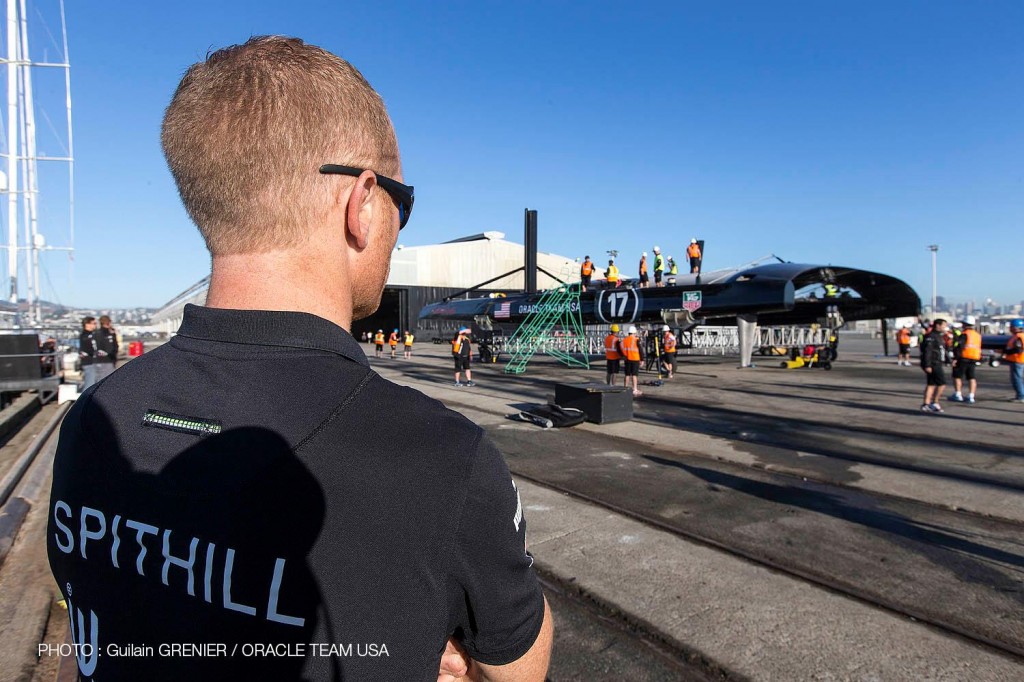 Jimmy Spithill studies his ride. Photo by Guilain Grenier/Oracle Team USA
And this one from Jeremy Leonard is worth a look. I would study the rudder closest to the camera . . .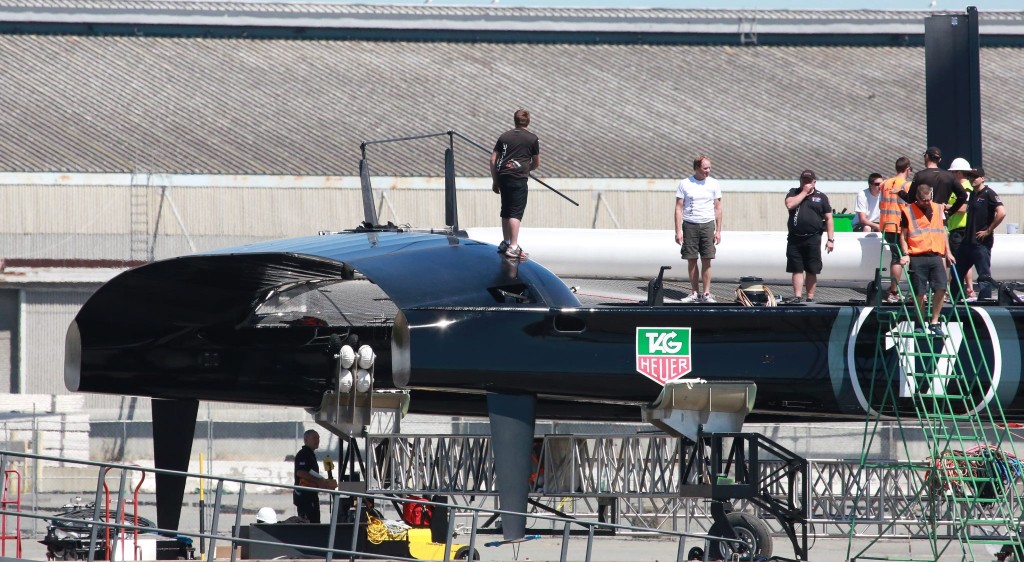 Photo by Jeremy Leonard/SurfCityRacing.org