Oracle's Pitchpole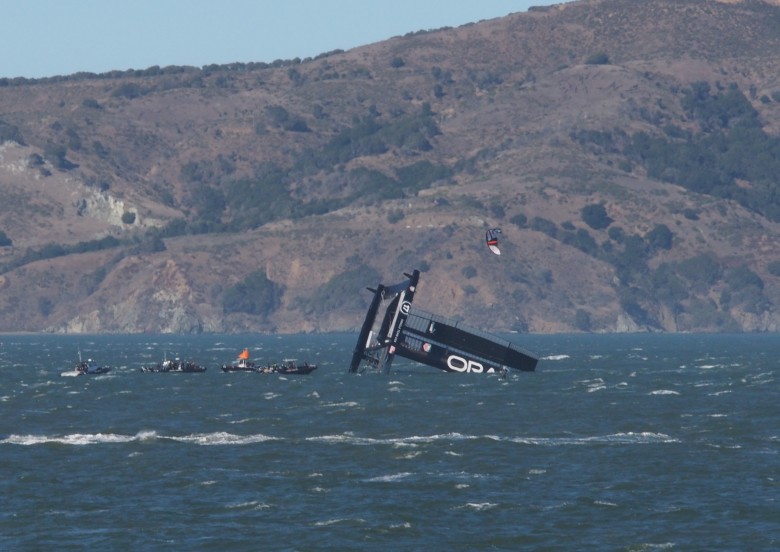 It's the bear away that gets'em, and it was a bear away that got'em . . .
View more videos at: http://nbcbayarea.com.
Here is the news release from the team:
SAN FRANCISCO – ORACLE TEAM USA 17 – the team's AC72 racing yacht – capsized during training at approximately 3 pm PT today on San Francisco Bay. All crew and ORACLE TEAM USA team members are safe. It was the boat's eighth day on the water since the launch in August.
Said tactician Tom Slingsby of the capsize:
"We called for a bear-away as we were out training. The winds were blowing about 25 knots, and there was strong ebb current at the time. We started the bear-away, and as the boat accelerated it pitch-poled.
"We didn't know what was going to happen with the new boat. When the nose went down, the wing hit and a few guys went in the water. We were unsure if the wing would snap, so we all climbed off the boat.
"Luckily, everyone is accounted for and no one was hurt. The wing is pretty badly damaged, and we are working to get the boat back in position to return to Pier 80."
The crew and boat will return to the team base at Pier 80 in San Francisco and assess the situation further.