Plastiki's Voyage Nearly Done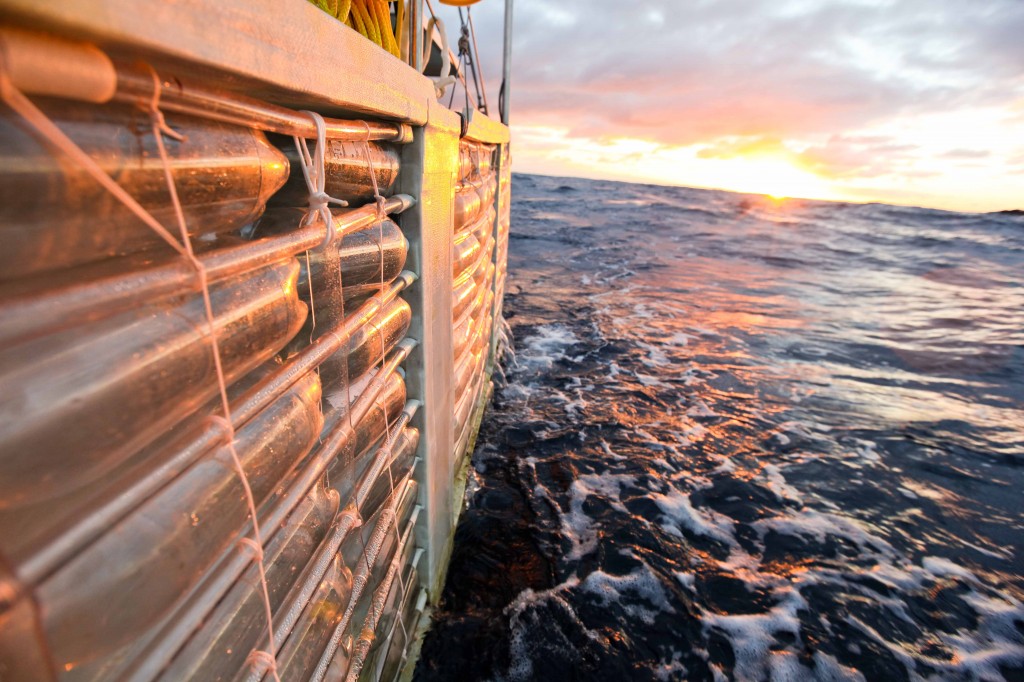 What began as a statement about the wasteful use of plastic is now a nearly-complete, 8,000-mile voyage across the Pacific. David de Rothschild's 60-foot Plastiki left San Francisco Bay on March 20 and arrived last week on the coast of Queensland, Australia. That's 400 miles north of the target, Sydney, but considering the gales that kicked up, late in the passage, and the fact that the world's first recyclable boat was never designed to "point," good enough is good enough.
Plastiki is scheduled for a Monday arrival in Sydney Harbour, its 12,500 recycled PET plastic bottles still in place and still in view, providing some 68 percent of the vessel's buoyancy and making their own visual statement at the cost of otherwise-fair hullforms. The Kiwi company, High Modulus, consulted on the structure, which is made from fully-recyclable Seretex.
And let's hand it to the team. They've succeeded in generating a lot of publicity and a lot of attention for their cause: "To see a significant reduction in the amount of manmade waste heading out to landfill and sea. We believe that with a small effort and some smart thinking everyone could reduce their use of single purpose plastic bottles, plastic bags and styrene foam. It's achievable if we work together on making small changes in our lives."
Arriving in Sydney, Plastiki and its crew of six will be met at the Heads and towed to the National Maritime Museum in Darling Harbour, where it will be on display for the coming month. More at theplastiki.com.
MEANWHILE, WHERE PLASTIKI BEGAN
Brazilian champion Paolo dos Reis is still the man to beat (except that nobody's beating him) at the US National Windsurfing Championship and Formula North Americans on San Francisco Bay.
As of Friday noon, the breeze was still building, but Stanford professor Francis Ludwig's wind model was showing a working wind slot, sure enough . . .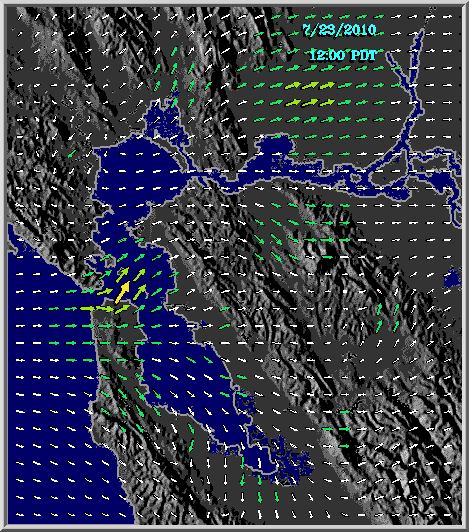 AND THIS