Proper Yachting
Five years ago it was exciting just to see the first-ever world championship for course racing with kites become a reality.
And a hit. The coolest new thing in ages.
A year ago it was a breakthrough to see Johnny Heineken nominated (we knew he wouldn't win) as a candidate for US Sailing's Rolex Yachtsman of the Year.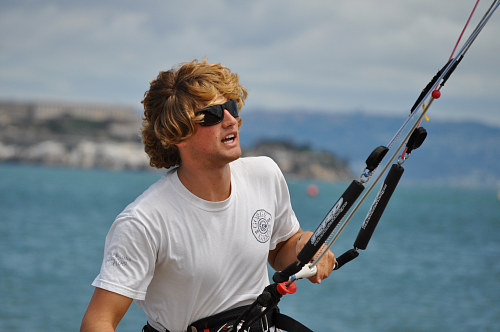 Johnny studying a new kite, beach-side
I can still remember when the question about kites was, do you think we could race these things? They wouldn't go upwind for diddly. Ebb tide (against the seabreeze of San Francisco Bay, which is where the experiments were going on) was the best assurance of completing a course. Now, with board development and kite development and heaps of new savvy, there is nothing that costs under a million smackers that kites can't outrun, and of those who can outspeed a kite, there are very few sailors qualified to be aboard.
And by the way, if you're still on the it's-too-dangerous page you're out of date.
And Johnny Heineken, third at the 2009 worlds, a crushing first at the 2011 worlds and first again big time in 2012 . . .
Previously a collegiate and North American 29er champion . . .
And duly famed as the brother of women's world champion Erika . . .
Is US Sailing's 2012 Rolex Yachtsman of the Year. So it must be yachting.
But I'll grant you, for it to be proper yachting, Johnny will have to find a way to fly his St. Francis Yacht Club burgee from a proper pig stick.
Good luck with that.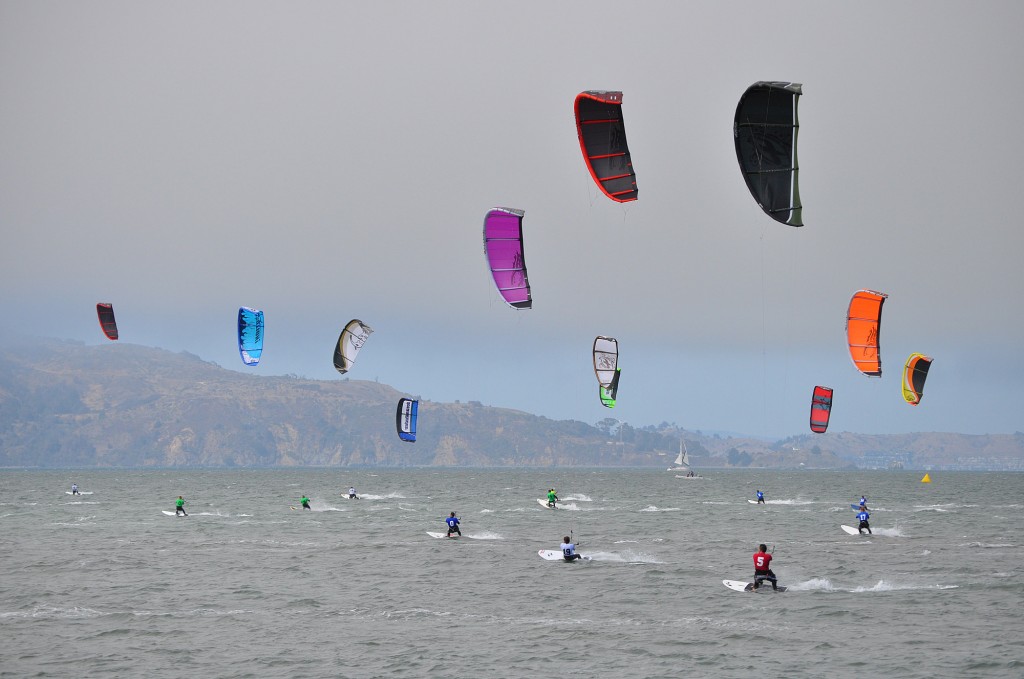 Huge congratulations also to Rolex Yachtswoman of the Year Jen French, of course. Jen uplifts everyone she touches, but I don't have a story to tell in that quarter, so it's back to hibernation. I just came out for the shouting. Bye for a while—Kimball