RPGs and the Big Ocean
Walking toward his ride for the solo Transpac, Ronnie Simpson slowed us down to point out that the mast of his 30-footer is taller than the mast of the 35-footer next door.
I like this guy. He made one fast passage through youth—
Enlisted in the Marines. Got blown up by an RPG in a firefight outside Fallujah at age 19. Medi-vac'd out in a coma. Slowly, eventually, recovered (enough). Medically retired from the Marines at 20. Re-entered society per prescription.
Didn't take to it.
Went off to sail around the world.
Failed. Lost the boat.
Finished the journey on a bicycle and a nickel and a dime, and there's much more to say about that, except:
Today, Simpson is preparing to leave San Francisco Bay for Hanalei Bay, Hawaii. The race starts on Saturday, or you could say the race started months ago. You might think that because his borrowed Scott Jutson 30 completed the 2008 solo transpac under its North Carolina owner, Don Gray, not to mention the Bermuda One-Two in 2007 and again in 2009, it would be ready to go. But if you think that, you don't understand how boats are.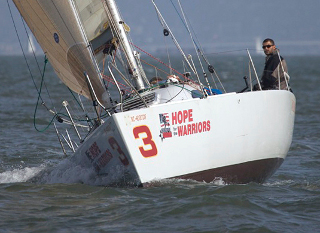 No, this has been a frenetic time, readying skipper and boat. You meet Ronnie Simpson, you believe in Ronnie Simpson immediately, but there are friends who fret that he's been working too hard, that he has not had all the pure sailing time they would wish for him. No dispute on his part except, "If not for my job at Spinnaker Sailing, I wouldn't be able to do this at all." This despite help from the Hope for the Warriors foundation, which is Simpson's cause d' d'été in the race. Hope for the Warriors is all about getting wounded vets back into the game, any game, the game of life. Ronnie Simpson wants to help. He wants the word to go forth.
Stateside after his Iraq tour, recovering in a military hospital, Simpson says, "I was surrounded by people who were fucked up. The worst thing I saw was fucked up people sitting around, shut down with nothing to do."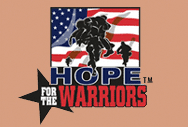 Thus, Hope for the Warriors and a huge debt of gratitude to Don Gray for making his boat available. "Don's helping me achieve a dream," Simpson says. "I hope I can do as much for someone else, some day."
So what's it like to go in two years from nonsailor-never-even-thought-about-it to, as he says, "working in the sailing sector; playing in the sailing sector, living in the sailing sector." That's no way to get rich—
"I own less, and I make less than I ever have.
"And I'm happier than I've ever been."
RECOVERY, RHYMES WITH DISCOVERY
Simpson came out of the Marines with all his limbs intact, but he had to overcome massive internal injuries, and his insides don't look like yours. When he went ambulatory, he did all the things a good boy is supposed to do. Went to college back home in Texas, got a job, bought a house, got engaged. Fine. But there were feelings boiling inside that he didn't understand, didn't even recognize, except, "I was selling motorcycles, and I was riding sportbikes as daily transportation, and a couple of events called to my attention, rather sharply, that I didn't care whether I lived or died. Once I saw that, it came to me that I was unhappy. I really hadn't understood that."
The young man was stewing along in that frame of mind and who knows how long that might have continued or how soon it might have come to catastrophe when, one night, out of nowhere, "My brother called. He had read an article about some guys who sailed around the world. He thought that was awesome, and he said, Want to do exactly that in five years?
"I had never looked at a sailboat in my life, but I didn't go to bed that night. I sat up till 5 a.m. on the internet, figuring out what sailing is. I walked through my house, and I didn't want it. I went to the garage and looked at my bikes, and I didn't want them. I looked at my life, my fiancé, my future, and I didn't want that future. Until that moment, I had never realized what a profound experience I had in Iraq. That was dawn, December 18, 2007. On the 23rd, I had a For Sale sign in the front yard."
THE BEST LAID PLANS
In California, in San Diego, Simpson bought an ocean-equipped 1961 Bounty II—the grandaddy of fiberglass cruisers—learned something of sailing and seamanship, and set out, only to run into a Tropical Depression that upgraded to a Category 4 Hurricane. The Bounty's rudder snapped, the rudder dropped off, and this becomes a story in itself, trying to jury rig a rudder, dealing with successive failures, being offered a lift onto a freighter and then being torn because the boat and what was on the boat was everything Ronnie Simpson had in this life. Except his life.
"I decided that I had nearly died once, and that was enough."
He took the lift.
And that becomes a story in itself (the ship hit the Bounty head-on; Simpson wound up swimming for a life buoy thrown from the ship) and there he was onboard, bound for Shanghai ("Yes, I literally got Shanghai'd").
So there was Ronnie in China, and that becomes a story in itself. He was pretty much broke, with a little pocket change coming in for being a medically-discharged Marine.
So he bought a bicycle.
Nine thousand miles and 21 countries and many, many variations later of this becomes a story in itself, Ronnie Simpson arrived again at the edge of the Pacific Ocean, pedaling onto the Golden Gate Bridge and looking out to the sea that had claimed his first boat, not so very long ago. But he was not calling the journey complete.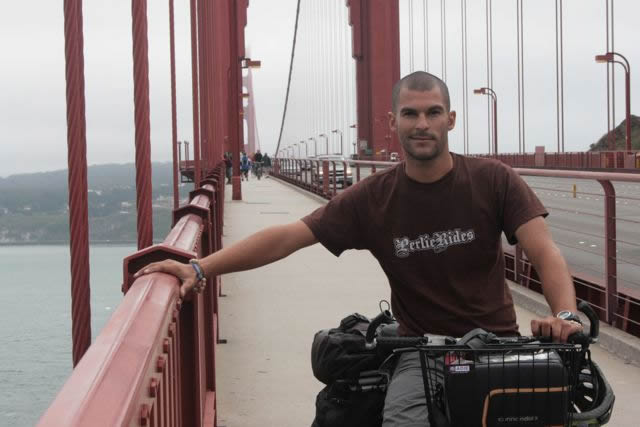 On Saturday, Simpson aboard Warriors Wish will be passing out the Gate as part of a fleet of fifteen entries, bound 2,120 miles for Hanalei Bay. Sponsored by the Singlehanded Sailing Society of San Francisco Bay, this race has nothing in common with the big-bucks-sponsored solo races of Europe. This is grass-roots stuff, run what you brung, and it has a great spirit to it. If you look to the sailing community and ask what makes us "us" you will find no finer example.
OH, THE BOAT

That tall mast on Warriors Wish is paired with a 16-foot spinnaker pole (on a 30-foot boat, remember) that brings the downwind sail area to 1,700 square feet, nearly identical to the maximum downwind sail area of a Melges 32. Setting the spin at sea? Well, it probably helps to be a Marine. Under PHRF for this race, the price for that pole is six seconds a mile.
Built by Sydney Yachts in Australia to the Mount Gay 30 box rule, the boat is plenty lively, Simpson says. It has a huge rudder, "so you never feel overpowered, but it's important to sail flat. Don came out from North Carolina and sailed with me for three days and showed me a lot about setting up the rig, and depowering. The mast is really bendy. Pull in the backstay, and it's like taking a reef, which is handy and really helps because the boat was designed with water ballast and a full crew in mind. I'm not using water ballast because of the rating hit."
The galley was designed with the gourmet in mind . . .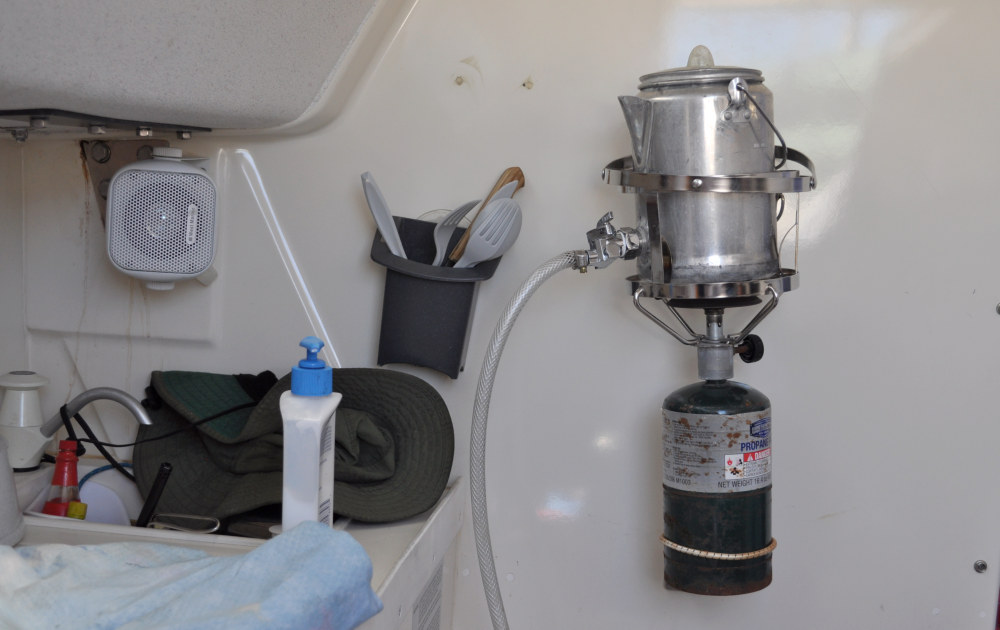 And what did you learn on your 400-mile qualifying sail?
"This boat is built. The hull is stiff. And it's an ocean boat. Getting it out of the bay and onto the ocean was like getting a race car off the street and onto the track. It just felt right.
"And I learned that I'll have to throttle back and take better care of myself."
Sounds like a plan, Marine.
Come Thursday, Ronnie Simpson will be moving Warriors Wish out of Marina Village, Alameda (which comp'd him six months docking, in honor of Hope for the Warriors). He will be transferring to race headquarters at Corinthian Yacht Club in Marin County, on the north shore of San Francisco Bay, to join his fellow competitors. Traveling along from the same dock will be Harrier and its skipper, a fellow known in this crowd simply as The General, because he is.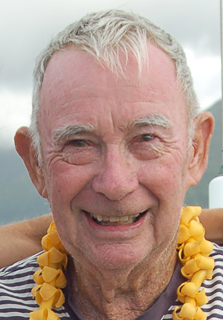 Ken Roper is entered in his last solo transpac (again). This one is number 11. And in this crowd his 100,000 miles in his 31-foot Flyer would probably earn Ken Roper the title of The General even if he hadn't graduated from West Point, even if he hadn't served in the US Army 25 years, even if he hadn't retired as a Brigadier General. But get this factoid about an ultimate military man:

Born Walter Reed Army Hospital, Washington DC, 11 Dec 1929.
Thank you for your service, gentlemen, and have a nice boat ride—Kimball