Sea to Shining Sea
Is it not deliciously ironic that the Little America's Cup should emerge as the coolest act of the summer of '10 and a likely precursor to announcements now promised for September 13 regarding boat type (bet on multihulls), year (bet on 2014) and protocol—everything except the venue of America's Cup 34. Anyone who was even halfway paying attention noticed that there was some serious match racing going on recently in wicked-fast, wing-sailed multihulls at the Newport, RI station of the New York Yacht Club, the institution whose schooner America long ago won a trophy that now bears her name. And who kept that trophy for 132 years. And who, at one time, personified the phrase "hide-bound tradition." Apparently, no longer. On its web site, NYYC reports: "The high speeds and almost instant acceleration of cambered foils had members of America's Cup syndicates, top designers and all sailors in awe."
Now it's time to see the America's Cup dragged kicking and screaming into the 21st century. Old Man Herreshoff—he built a catamaran in 1876 that kicked the pants off the New York fleet and then was summarily banned—oh, he's out there chuckling somewhere.
And I speak as someone who owns more than one blue blazer.
But only one double-breasted.
If I fall into the category of half-paying attention as Canadians Fred Eaton and Magnus Clarke defended the Little America's Cup, it's only because I was on a different shining sea, chasing Finns on San Francisco Bay and then heading south to sail in the coolest big-boat regatta you've probably never heard of, Long Point Race Week.
Which is only three days long.
You have a problem with that?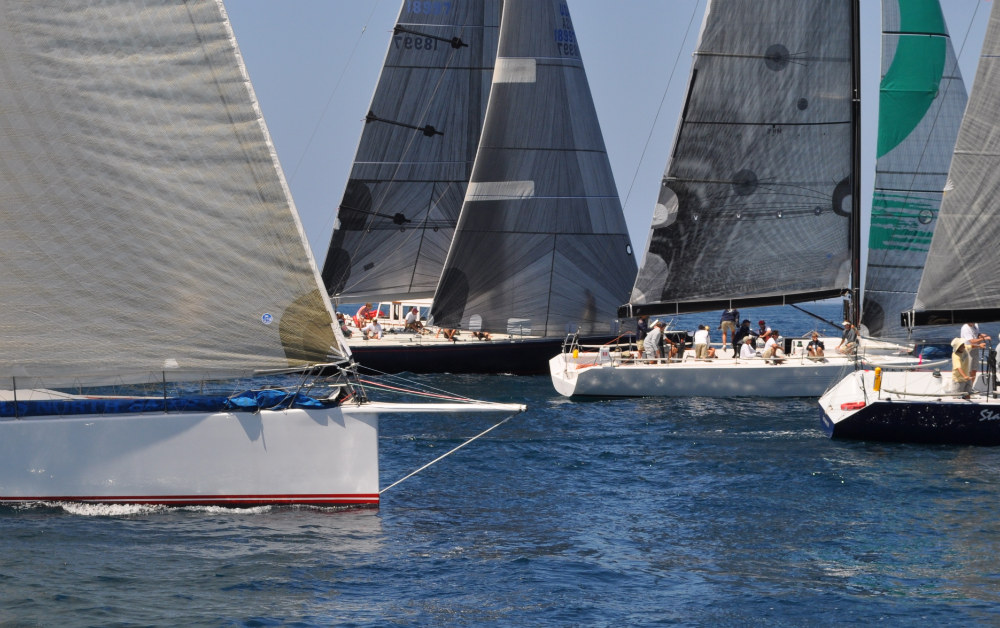 All photos © Kimball Livingston
Here was the best-looking fleet I've seen on the California coast in a while. Top talents, fast boats, a totally laid-back atmosphere. We raced from Newport Beach to Catalina Island on Friday (in time to party) and on Saturday we sailed a short race around Ship Rock that got us back to the start/finish in good order (in time to party). Then we raced home on Sunday (with the party pretty much wrung out of most of us).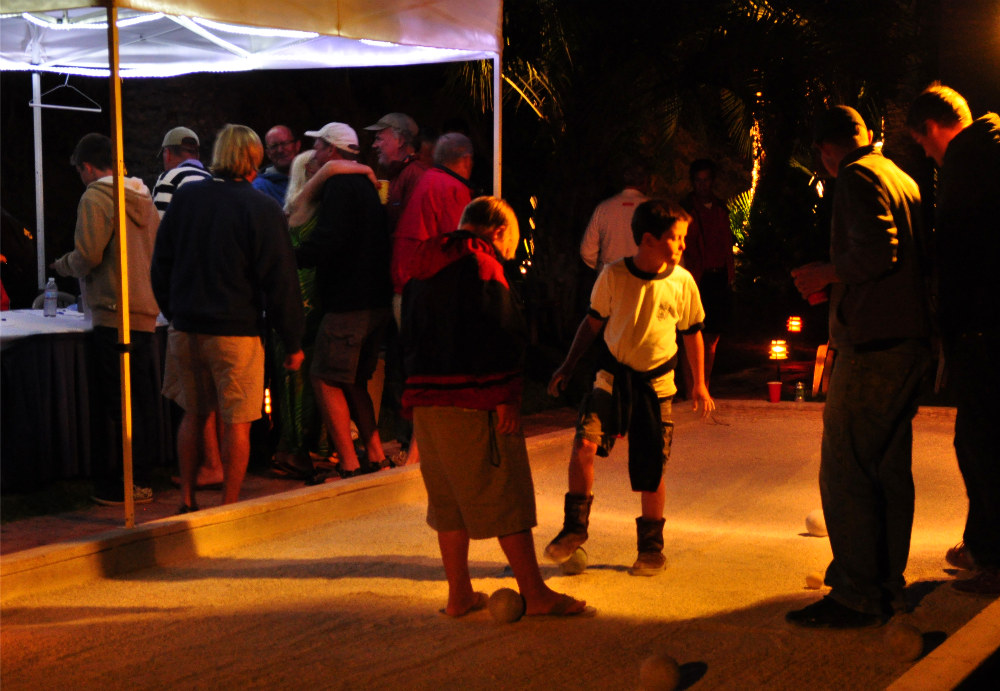 The bocce court was popular by night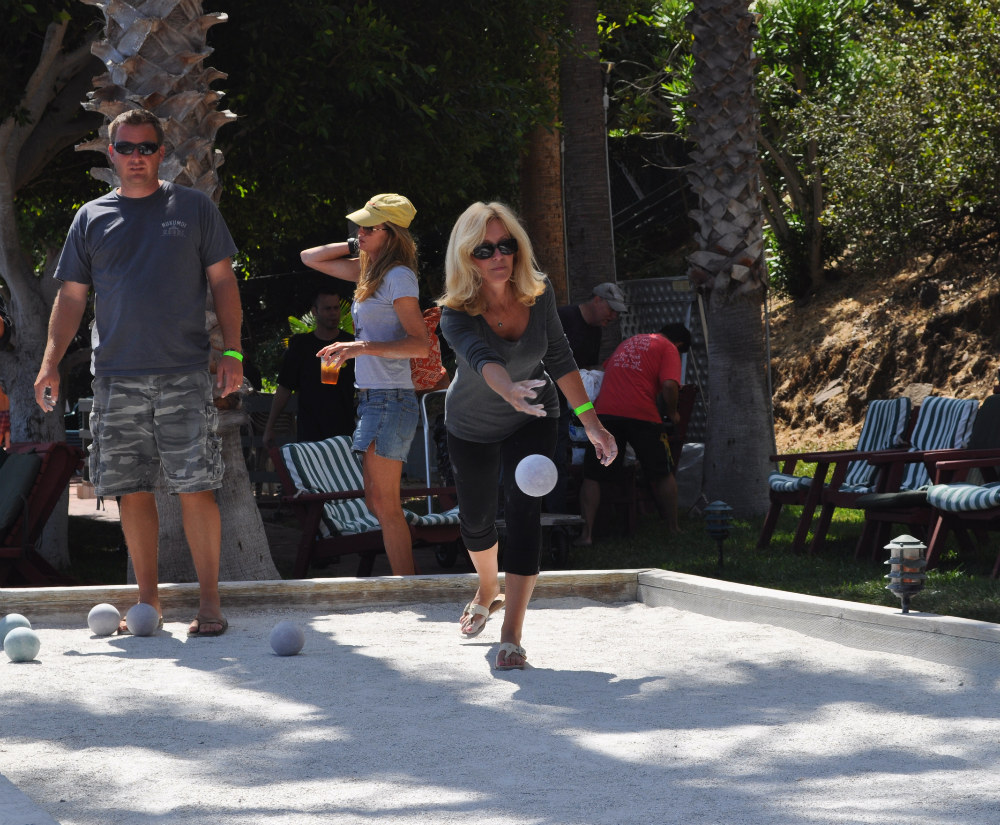 And the bocce court was popular by day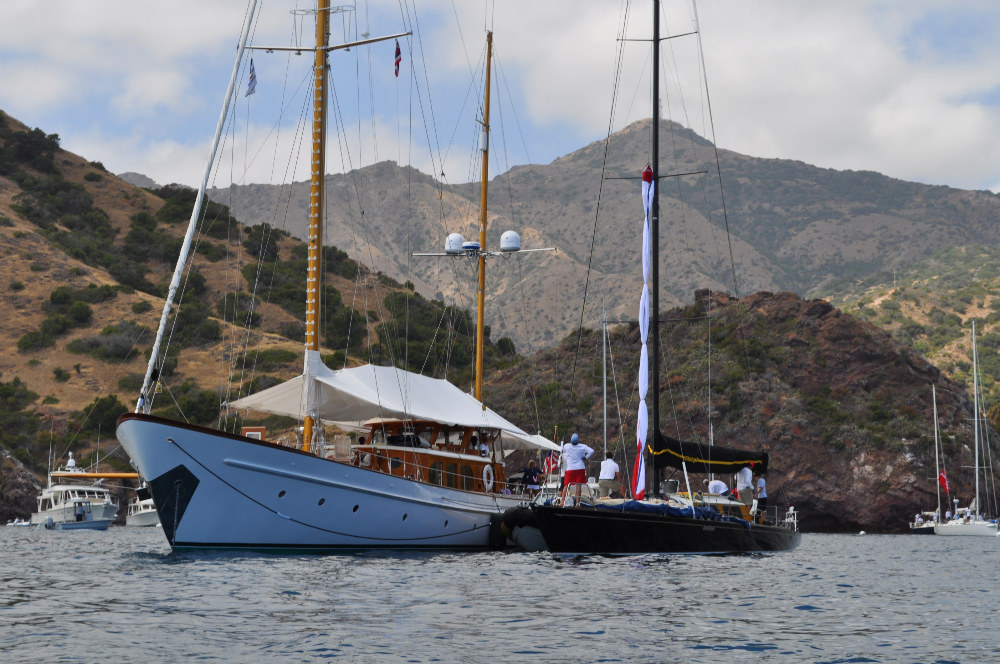 Sea Diamond made a brilliant mother ship for good ole Ragtime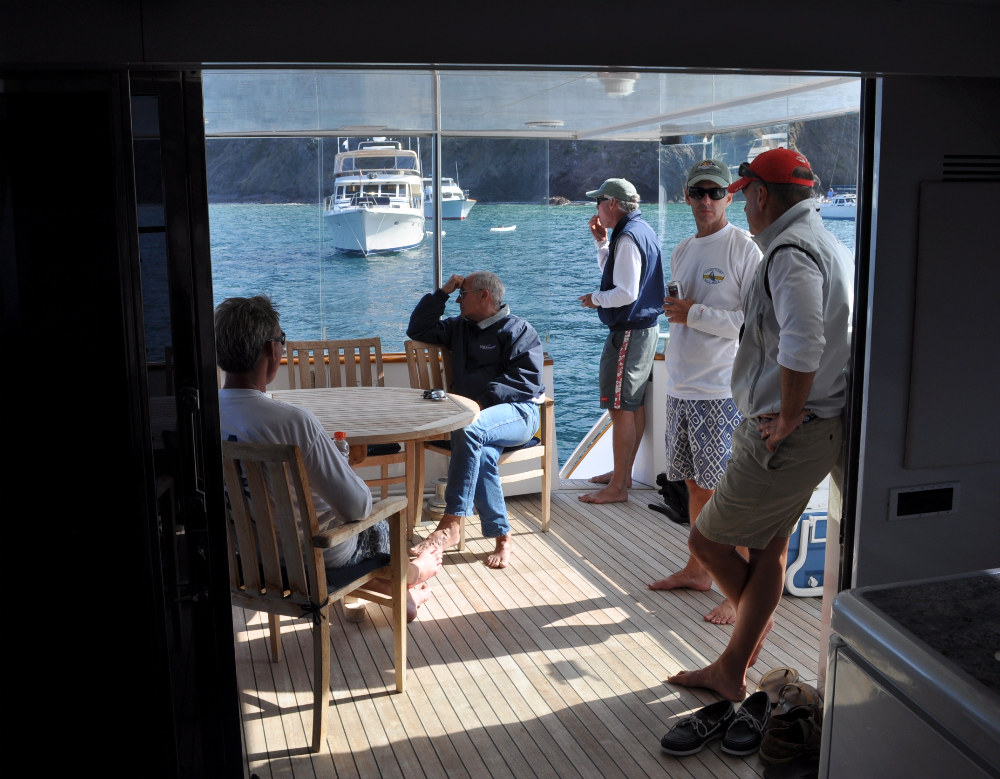 And our crew could hang on our own mother ship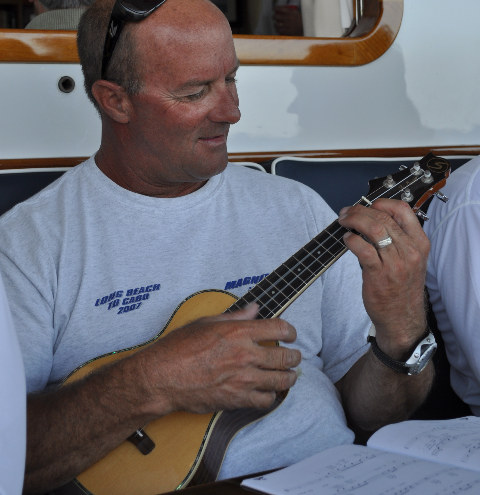 Sam Heck trimmed main and entertained


Long Point 2010 had 43 boats, including some modern classics and one old timer of a classic, Chubasco. Back in the nineties, Balboa Yacht Club had an annual race weekend out to Catalina on Saturday, home on Sunday, and that was OK except that people wanted some island time at the club's beachhead at White's Cove. White's lay just a few hundred meters west of Newport Harbor Yacht Club's beachhead at Moonstone, and this is where the plot thickens. BYC approached Newport Harbor Yacht Club with a proposal for the three-day format as described, with each club hosting a night ashore.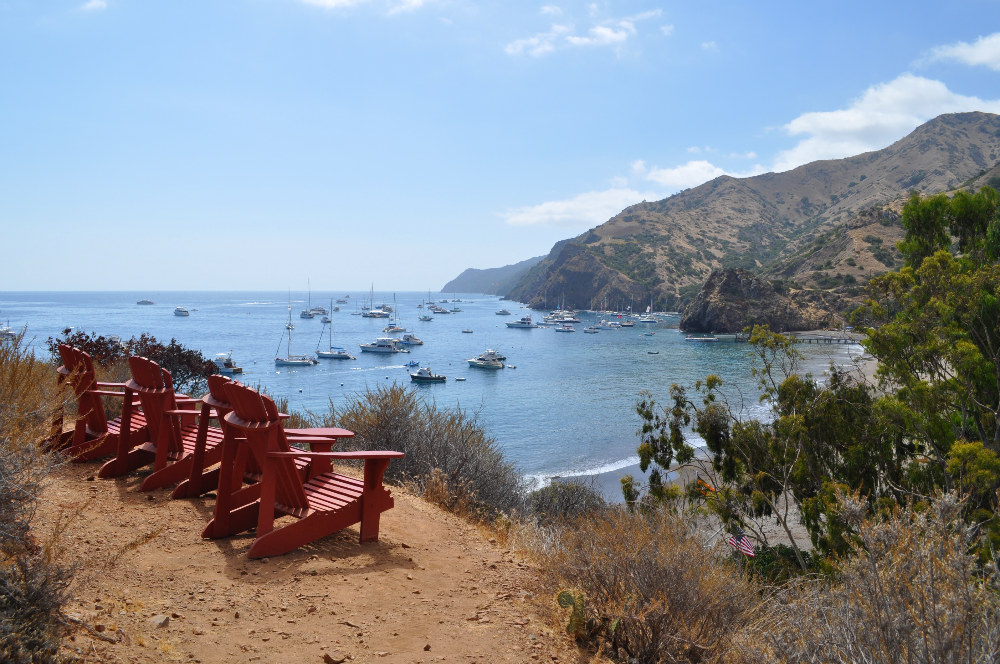 The kickback above Balboa Yacht Club's cove

This year, with a south swell threatening to prevent landing people and supplies at White's, NHYC took on the job of feeding 400 people four times in three days at Moonstone—an outstation, you should know, with water access only. Imagine the logistics.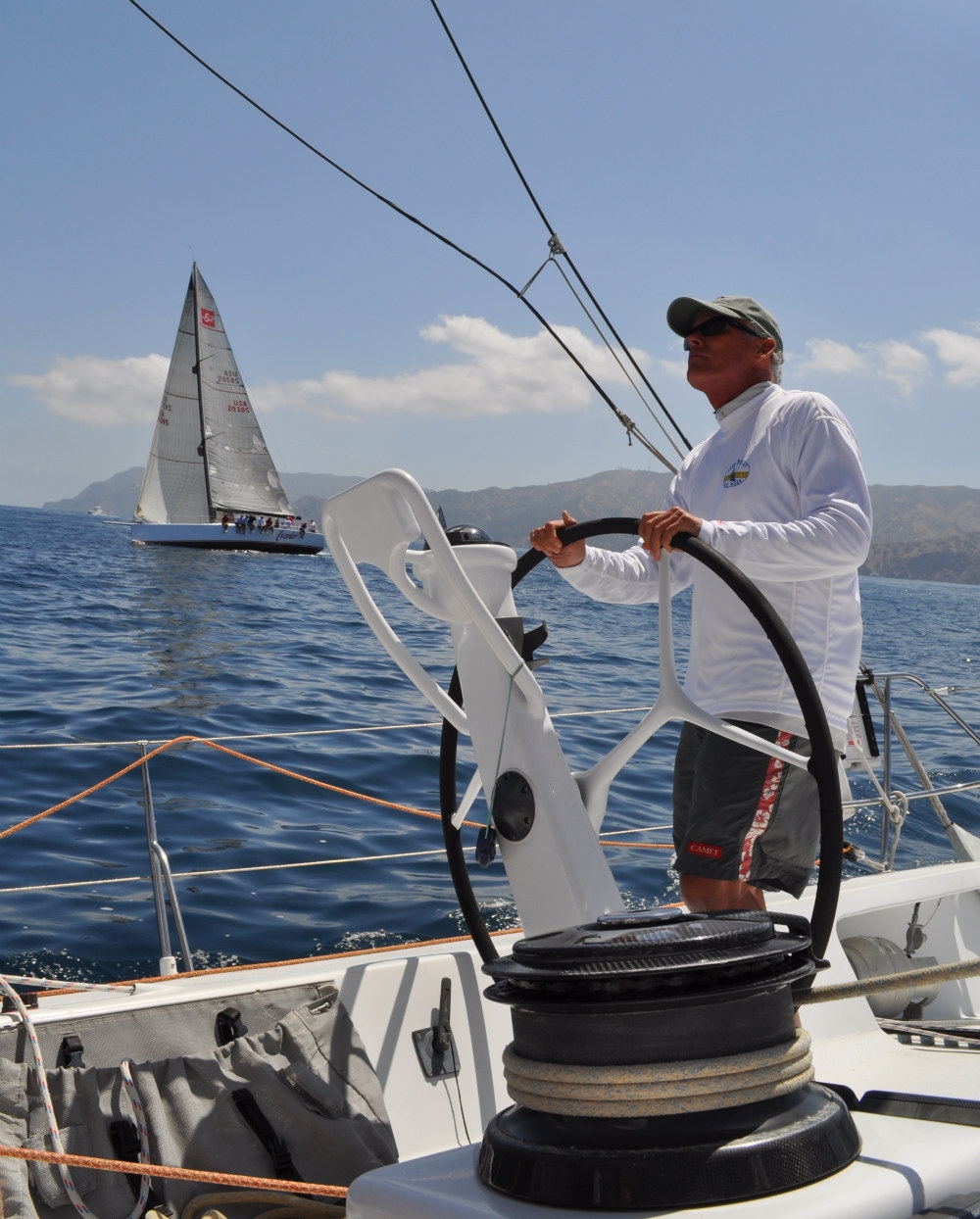 Brad Avery steering Magnitude 80

I sailed with NHYC Commodore Brad Avery on Magnitude 80, ever the fleet-footed workhorse of the cant-keel group and now in the hands of the Orange Coast College School of Sailing and Seamanship. More fun than a barrel of monkeys let loose with 80 feet of boat that wants to hunt. Results HERE.
We had some light spots. We also had times of looking at 15+ on the speedo.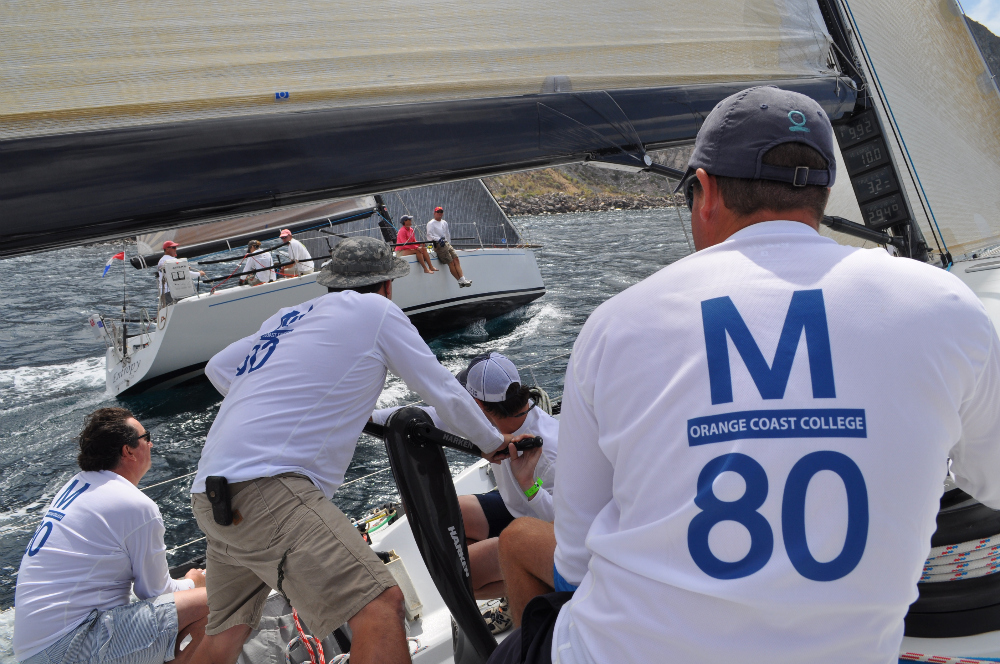 Close quarters beating up the island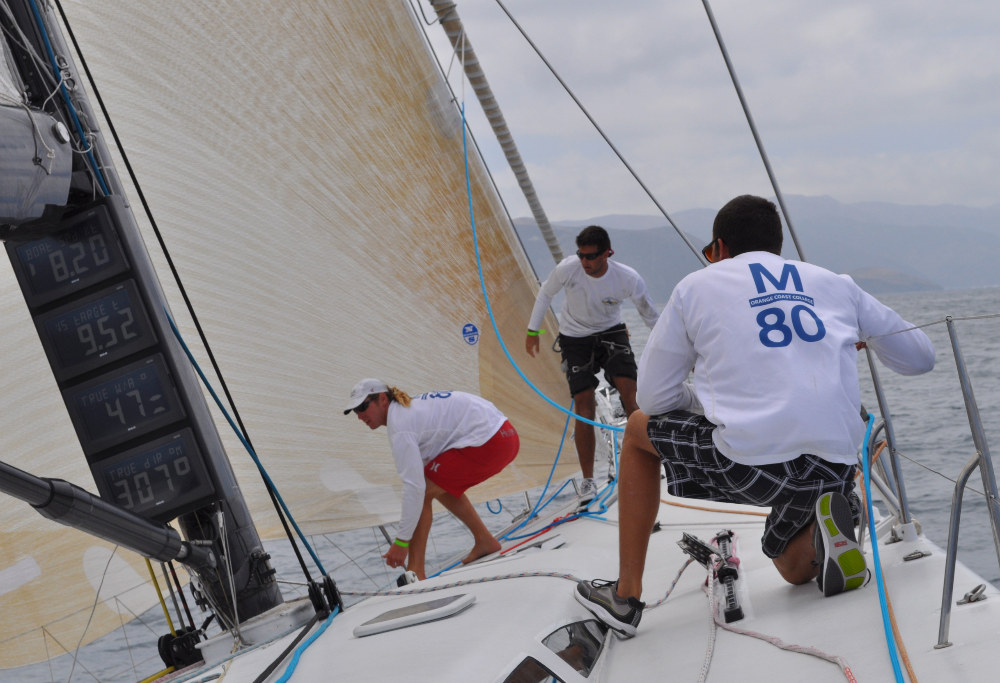 Tyler Wolk on point with Val Stephanchuck and Mike Price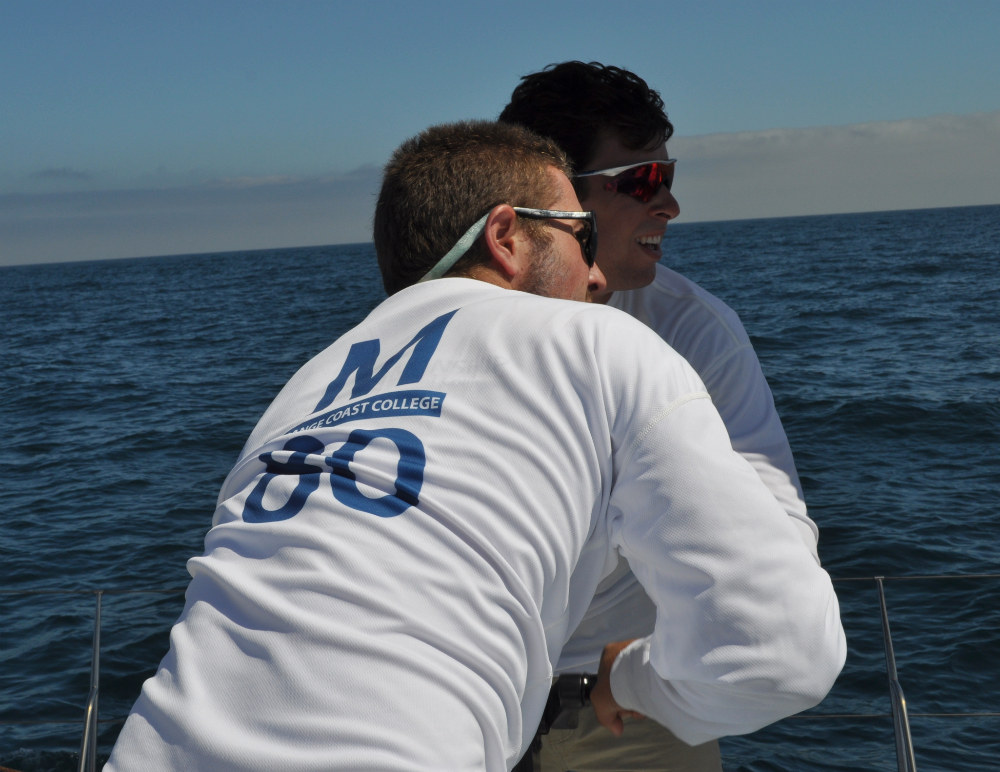 Ned Lyon and Dave Kruger stand by to trim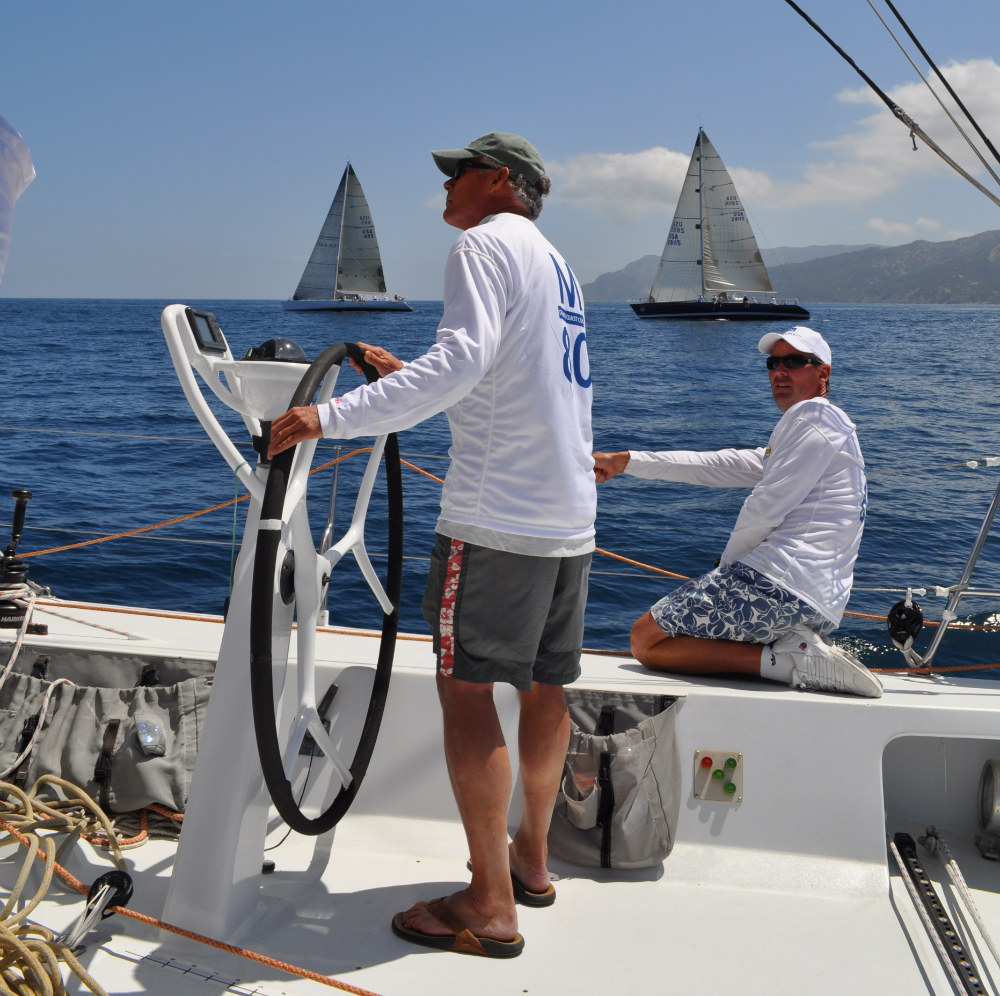 Brad with tactician Ernie Richau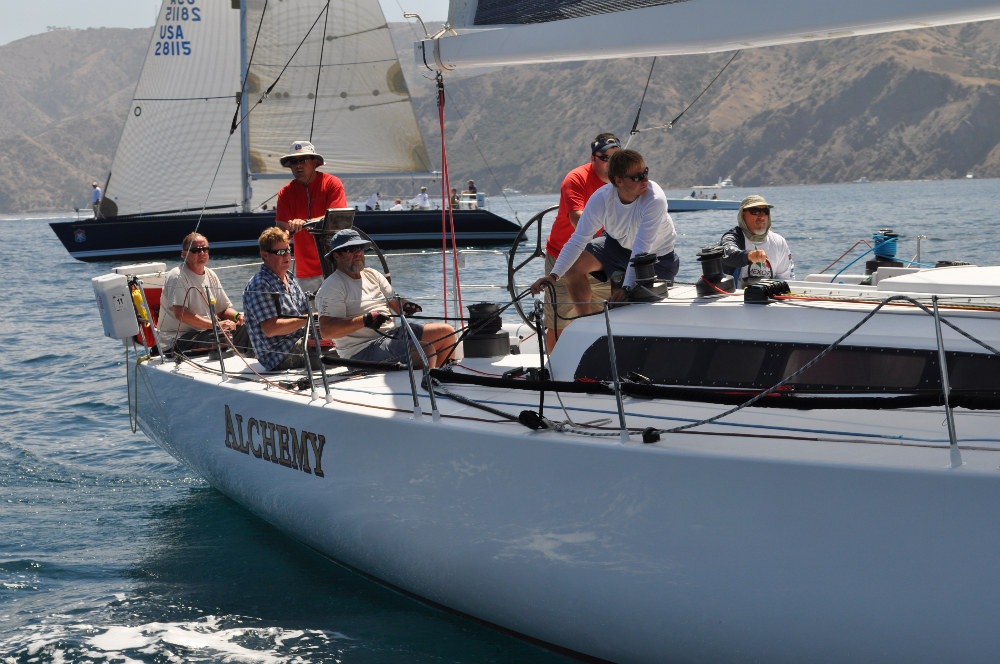 Alchemy is one of the all-time campaigners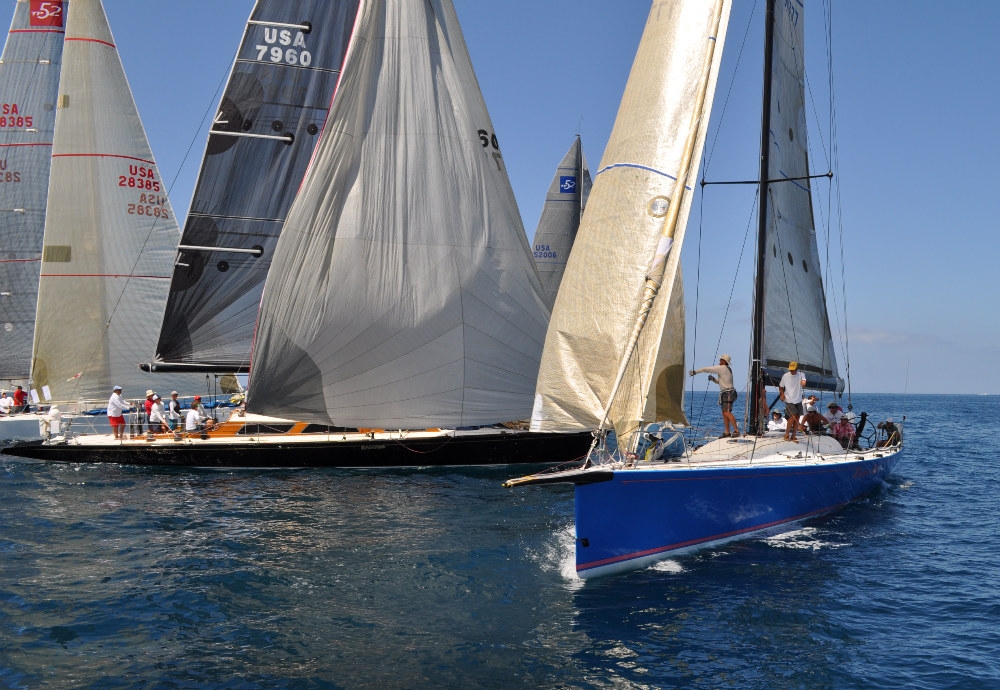 In race three, Medicine Man had to restart. That's Ragtime wearing basic black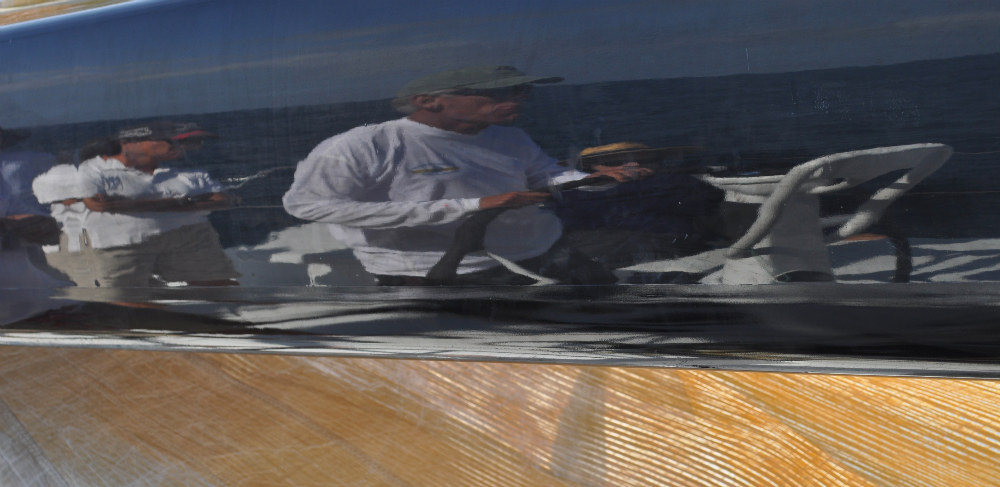 Yeah, yeah, shiny booms make me feel all artsy inside

The realities of the two coves, with an anchorage and moorings and limited space ashore, dictate that Long Point Race Week be run as an invitational. It can't grow, so it's not threatened by some day having sponsorship and a big tent so crowded you can't push your way through it. Some things are better that way. I was serious when I said that the Saturday race is short by design.
Bragging rights are involved.
Not always on the racecourse.
Dang. Time to put the boat away. It's a Dave Kruger/Robbie Dal stack . . .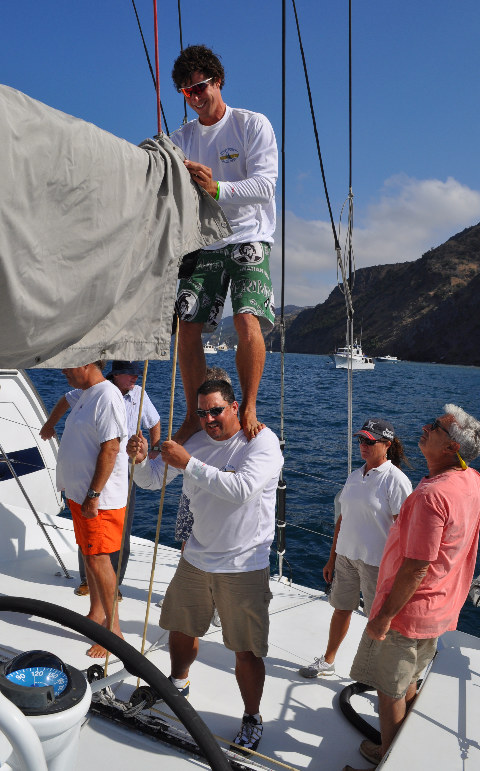 And do we know how to have fun?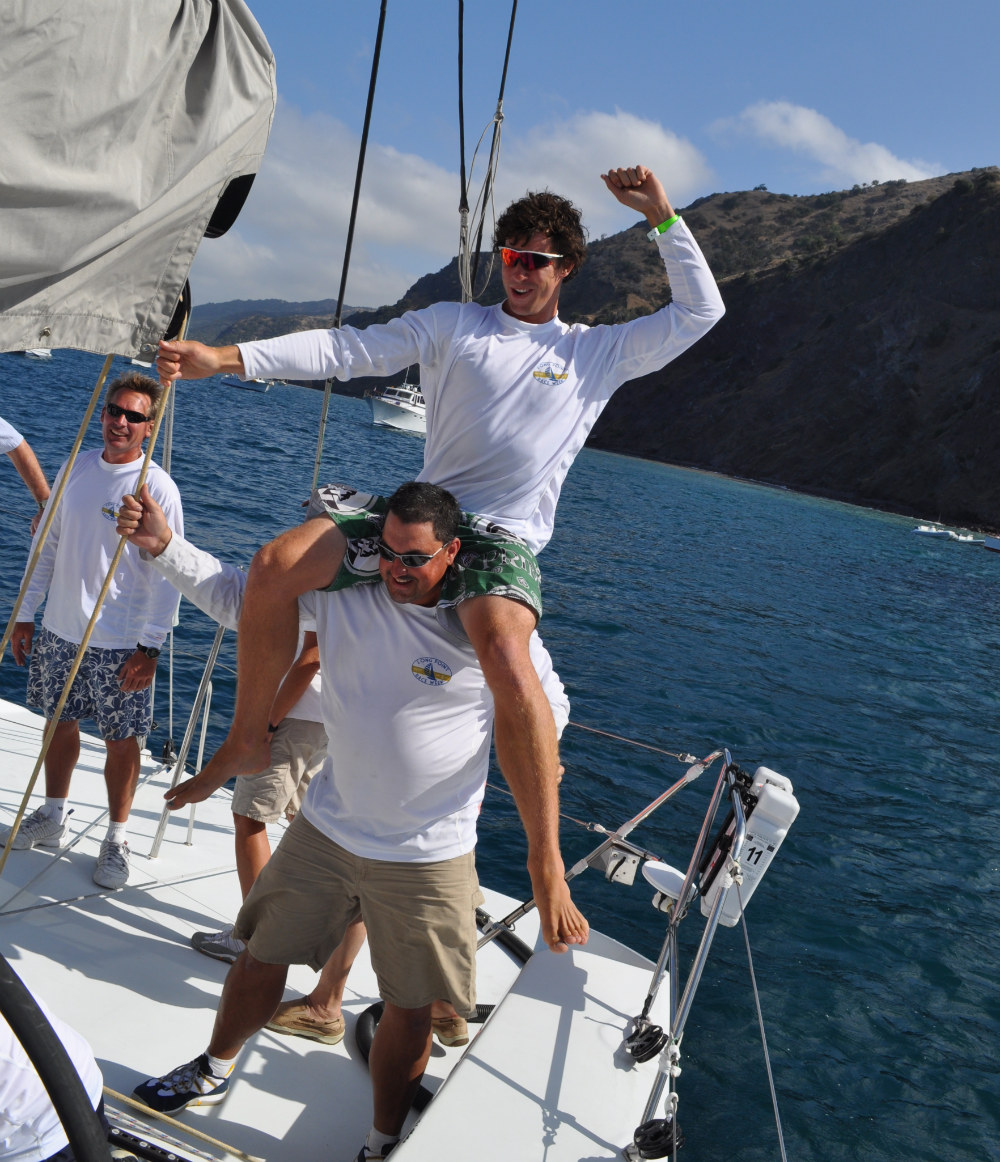 FINN GOLD CUP, DAY TWO
The report from the class:
Thomas Le Breton (FRA) takes the lead at the Finn Gold Cup in San Francisco after two third places on Tuesday. Zach Railey (USA) stays in second place while the day belonged to third overall Ed Wright (GBR) after dominating and winning both races.
Full story: HERE.