The Spithill Start
Oracle Team USA wants you to know —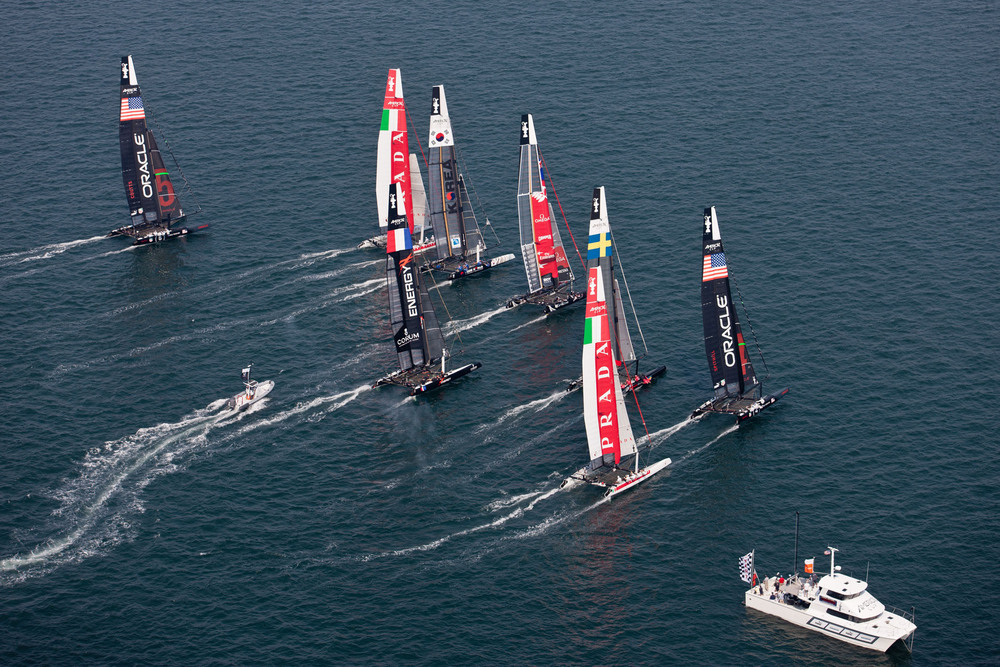 Photo by Guilain Grenier/Oracle Team USA
Jimmy Spithill showed some great cojones on the start line at ACWS – Newport.
At least three times during fleet racing he set up at the windward end. As the fleet approached the line he hung a few lengths back waiting for a hole to open, and then slingshot through a narrow gap and onto the racecourse with great speed. It's a risky maneuver because a competitor to leeward could poke their bows up and "shut the door" and possibly draw a foul.
"We've been aiming to be at the top of the line," said Spithill. "We've been doing a lot of work on the starts with Philippe (Presti, coach). We missed a lot of starts in the last event, and Philippe has put a heap of energy into it for us and spent a lot of time working on the starts. It's been good to pull that off and we'll keep chipping away."
Presti's coaching aside, a few factors helped Spithill's starting technique. One of the most important was the tide, which was mostly flooding during racing last week. The flood tide swept the crews towards the start line, reducing their runway for speed build onto the racecourse. By hanging back, Spithill has been able to enter the racecourse at top speed.
A factor helping the speed build has been the positioning of bowman Piet van Nieuwenhuijzen in the stern scoop. This is a common crew maneuver during the speed trials to get the weight as far aft as possible, which helps keep the bows out of the water. But we haven't seen it yet in the pre-start. It all added up to some brilliant starts.

The roadshow containers are presently on a train headed west. Racing in the 2012-13 America's Cup World Series opens on the April 23 on the San Francisco cityfront, but we'll see AC45s on the water long before that date. With it comes the America's Cup mojo, as in this transformation of the Vanderbilt house, The Breakers, for a party in Newport . . .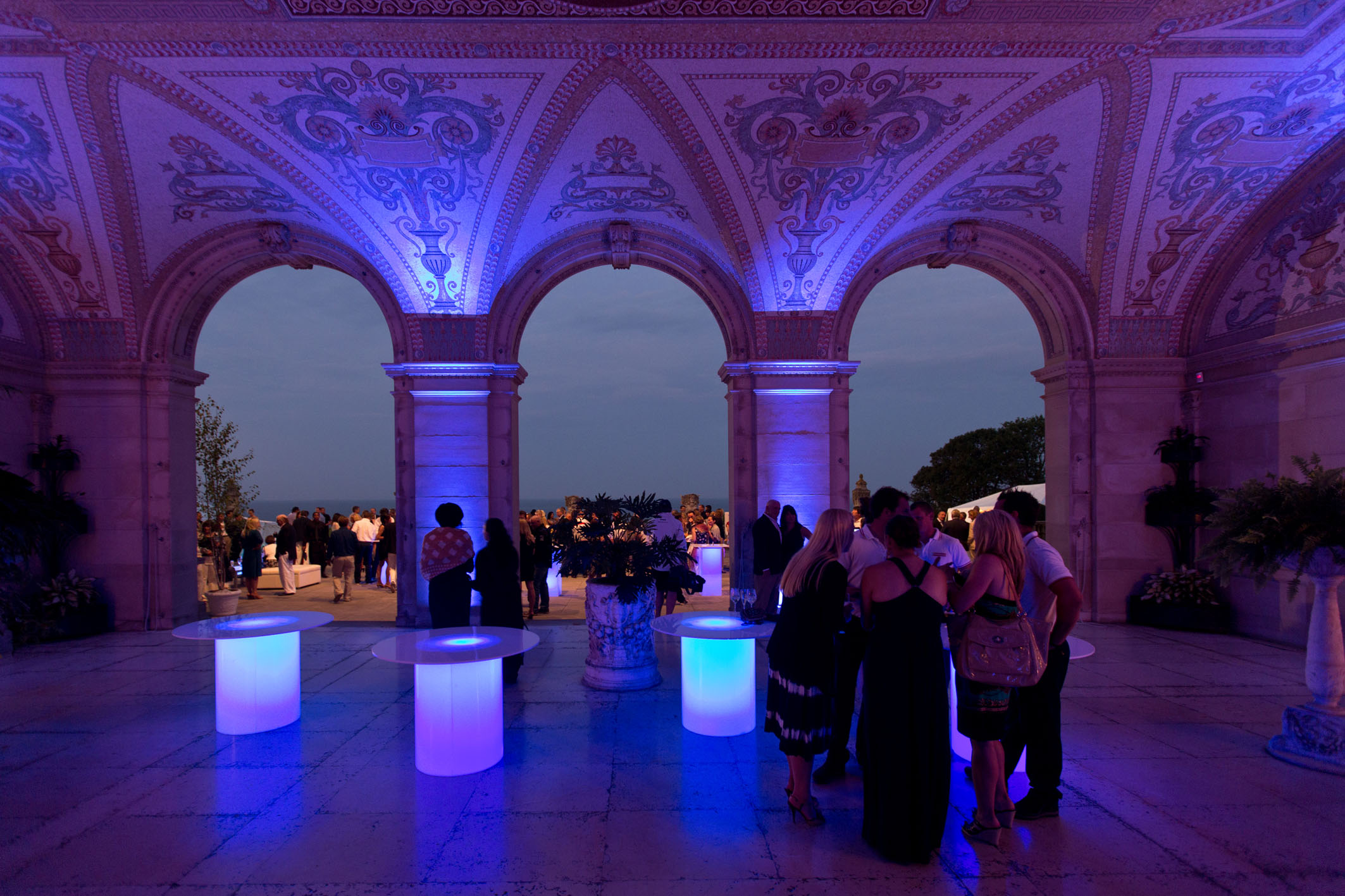 Photo by Gilles Martin-Raget