"Despite a little uncertainty
. . . there for a moment," to use the words of Mayor Gavin Newsom—
San Francisco has won its bid to host America's Cup 34.
It's been 320 days since USA 17 crossed a finish line off Valencia, Spain 5 minutes and 26 seconds ahead of the Alinghi catamaran to win Race 2 and the 33rd America's Cup match.
And despite all the words words words and occasional negativity that have reflected back upon Russell Coutts' comment about making this next one a match for "the Facebook generation," I can attest, the final day of negotiation was very much a Facebook experience for me. There was nothing moving at americascup.com, ggyc.com, or bmworacleracing.com. There was nothing useful moving by email. But Facebook was roaring with every little ripple, every little correction, one after another gasp of exasperation as word went around that the parties were still talking at 2pm, still talking at 3 pm, with bits of information leaking out—and then into Facebook.
They lawyers were still talking when the TV crews began to gather outside Number One Yacht Road . . .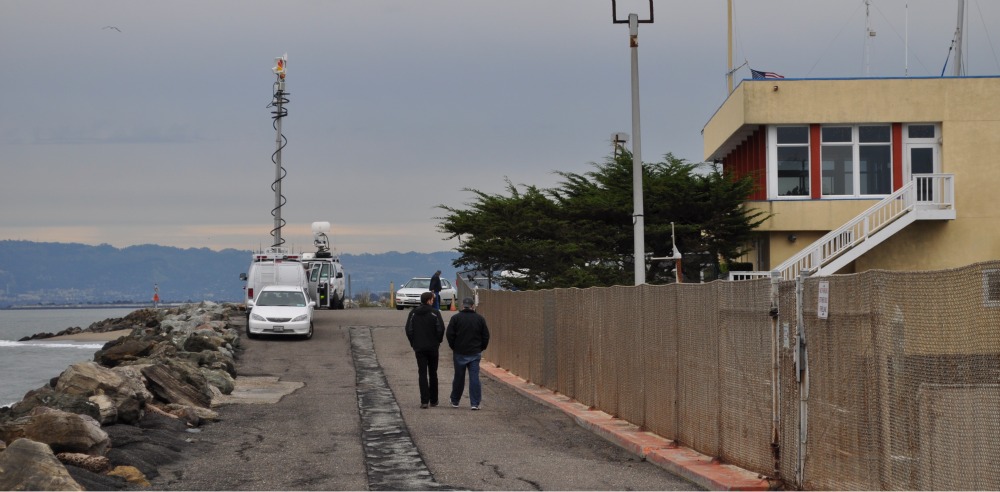 It was obvious how this thing had to go, but for those of us unwilling to make a jump ahead of an official statement, the season of torture continued to 5:12 pm—on the very deadline day for a venue announcement—and then came a 6 pm conference call in which Newsom observed, "It's become rote to talk about the amphitheater of San Francisco Bay, but it won't be rote when the racing starts. In previous events the racing took place miles offshore, where only a few people could see it. Here, you won't be able to miss it."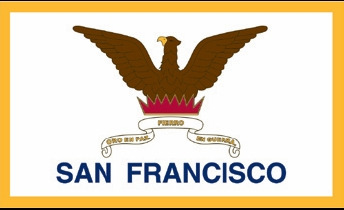 Which has become a rote line for the Lieutenant Governor-elect, but no less true for that.
The tentative dates for an America's Cup in 2013 are July 13-September 1 for the Louis Vuitton Challenger Selection and the Defender Selection (if we have multiple defense candidates). Match dates are September 7-22, 2013. The racing area, loosely defined, lies between the Golden Gate Bridge and the Bay Bridge, and no, the race course does not have to run upwind-downwind, not when you're putting on a show.
Though I suppose this might crowd the calendar at the height of the season.
The last time that negotiations surfaced for public viewing, there was the "Northern Waterfront Alternative" proposing to leverage Cup-related construction to advance the city's planned cruise ship terminal on Pier 27. I see now that Pier 27 is off the table, and public interaction is moved to Piers 19 and 29, again north of the Bay Bridge, with the teams still to be based at Piers 30-32, south of the Bay Bridge.
You can read the Golden Gate Yacht Club's announcement here.
To the question posed in my previous post, will they be smiling? The answer is a comfortable yes. In bold type. With lots of exclamation marks.
There will be a press conference (celebration? something) on January 5 to expand upon the tendrils of information that came out today as all parties rushed off to their various celebrations, but this is enough for now.
I'm proud of my city, proud of the people who got this done in the face of big-time doubts, and right now I'm just a little tired.
Happy New Year, and I mean it, Buster.