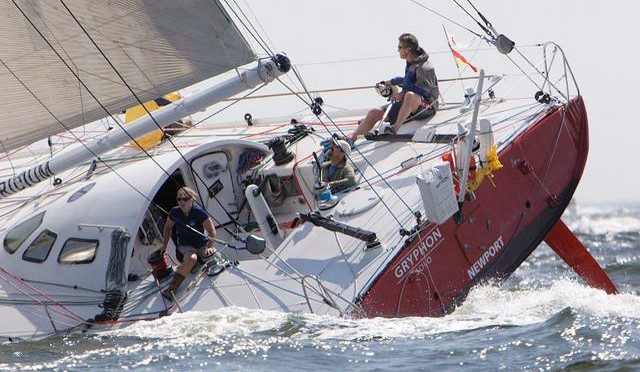 Milestone Ocean Races
In the opening decade of the 21st century I had the opportunity to sail milestone editions of America's three great distance classics: Centennial Bermuda, Centennial Transpac, and the 100th running of Chicago-Mac.
So I did.
Along the way I got fried, frozen, slammed, sore and high on sailing and life. I lost one friend and made others. I sailed the Centennial Transpac on the ultimate West Coast plastic classic, a Cal 40, and the story would be nicely balanced if I had then sailed the Centennial Bermuda on the ultimate East Coast plastic classic, a Hinckley Bermuda 40 yawl. But I am so glad I didn't. And, I had sailed the Race to Mackinac before, so this time I was spared the ritual dunking—that water's cold, baby—at the other end.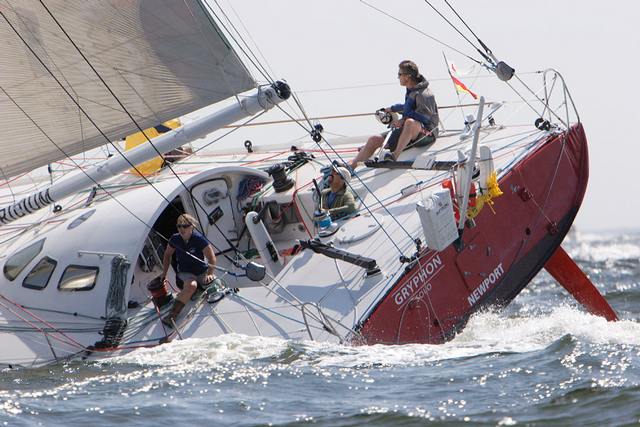 Gryphon-Solo off to Bermuda
My milestone-race stories were widely circulated, but they turned up only one other person who pulled a triple header. I'd like to keep those stories above the sands of time, so here they are: